Desolation Canyon 5-Day Trip
We Have Memories Forever
Christina D. - Iowa, USA | August 18, 2021
Since the adults in my family went down the Grand Canyon in 2015 and 2016, I have been dreaming of taking my kids and their cousins on a rafting trip in Utah. I wanted them to sleep under the stars and splash in the cool water and follow the great blue herons and hear the echo of music on the rugged canyon walls. That all happened this month in Desolation Canyon. Huge thanks to our guides and the folks behind the scenes. We have memories forever. Can't wait to plan our next pack raft trip with Western River Expeditions.

Related Trips
Utah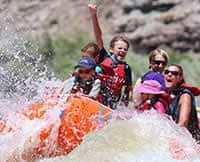 Desolation Canyon
Astounding scenery, over 60 rapids, and great beaches!
Grand Canyon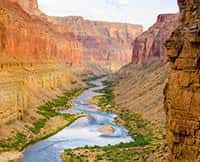 Grand Canyon Rafting Trips
Experience a 3 to 7 day expedition filled with whitewater excitement, spectacular waterfalls waterfalls and starry nights.