Western's ​COVID-19 Mitigation & Operations Plan is in effect.
Grand Canyon – One of the Best Times of My Life
Timothy . - MD, USA | September 5, 2019
The whole experience; from the time I picked up the phone, to make my reservations, to the actual Grand Canyon trip. Was expedited in the most professional manner. Let me make one thing clear, what I mean by a professional manner it's not a stuffy businesslike manner, but a great down to Earth. It felt to me like they were truly interested I'm taking care of me and my family at every step of this adventure. This will not be my last trip with Western River
Thank you so much a customer for life.
Tim Haigh
4-Day Grand Canyon Tour

Related Trips
Grand Canyon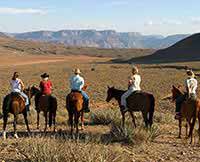 Grand Canyon 4 Day Tour
Combine your Grand Canyon rafting adventure with a day and night at a working cattle ranch.