3-Day Grand Canyon River Trip
There Are No Words to Describe This Adventure
Teresa B. - FL, United States | June 12, 2021
There are no words to describe this adventure. I was in awe. It was hot but better than cold or rain. Being from Florida the heat did not bother us. Our guides, we had 2 rafts, Newt, Mark, Ben, and Swan were just the best. Watching these guys handle the meals and supplies for this large group should have been filmed. A true love of what they do. The baked cake with icing was over the top. I am looking forward to more Western River trips as these folks know how to do it.

Related Trips
Grand Canyon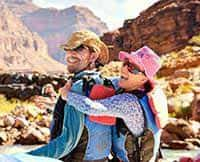 3 Day Grand Canyon River Trip
Raft 100 miles on the Colorado River through Grand Canyon.
Grand Canyon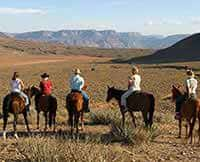 Grand Canyon 4 Day Tour
Combine your Grand Canyon rafting adventure with a day and night at a working cattle ranch.
Grand Canyon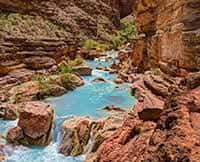 Grand Canyon 6-7 Day Vacation
A unforgettable journey of 188 miles from Lake Powell to Lava Falls.