Cataract Canyon 4-Day Trip
Ready for the Next Rapid - Colorado River Rafting
Dave C. - Oregon, USA | August 30, 2020
Even though the water level was low on our Colorado River trip through Cataract Canyon, we still had some exhilarating rapids.
Some of my group chose to paddle while I chose to go along for a the ride and let the rafting guide do the work.. at least I could take some action photos.
Great family experience 👍

Related Trips
Utah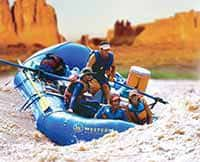 Cataract Canyon 4 Day Trip
Experience 4 Days through the heart of Canyonlands National Park.
Utah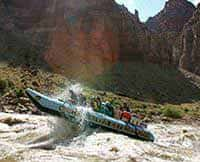 Cataract Canyon Express
Raft the 100 miles of Cataract Canyon in just 2 Days!
Utah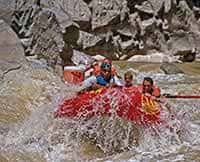 Westwater Multi-Sport Package
$685
per person