Cataract Canyon 4-Day Trip
Relaxing - Moab, Utah Rafting
Mary W. - Texas, USA | August 15, 2020
The staff on our Colorado River rafting trip was excellent! All safety measures were taken and the meals were spectacular. We even had popsicles as a treat one hot afternoon.
Sleeping under the stars on the first night was lovely. Time to float in the river with life jacket just enjoying the scenery. A rafting trip is a great get away with no cell service.

Related Trips
Utah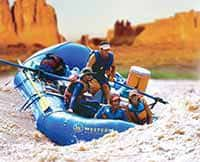 Cataract Canyon 4 Day Trip
Experience 4 Days through the heart of Canyonlands National Park.
Utah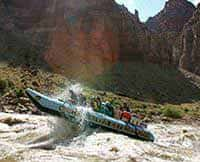 Cataract Canyon Express
Raft the 100 miles of Cataract Canyon in just 2 Days!
Utah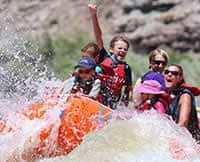 Desolation Canyon
Astounding scenery, over 60 rapids, and great beaches!