4-Day Grand Canyon Tour
Fun Helicopter Ride Into the Canyon
Emma Lea M. - Texas, USA | July 2, 2021
This was my third raft trip with WR and once again the trip did not disappoint! The raft staff -- Paco, Skinny, Ben, and Daniel were amazing! The scenery was, of course, spectacular! Loved the cots and chairs -- we did NOT have those on the 7-day 6-night trip in 1993! Thanks for another memorable adventure. The least favorite moment-- hot night in the room at the ranch but the Ranch staff was great--loved the show they put on for us!

Related Trips
Grand Canyon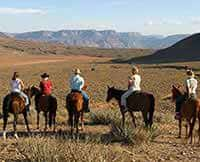 Grand Canyon 4 Day Tour
Combine your Grand Canyon rafting adventure with a day and night at a working cattle ranch.
Grand Canyon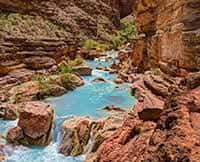 Grand Canyon 6-7 Day Vacation
A unforgettable journey of 188 miles from Lake Powell to Lava Falls.
Grand Canyon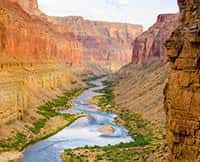 Grand Canyon Rafting Trips
Experience a 3 to 7 day expedition filled with whitewater excitement, spectacular waterfalls waterfalls and starry nights.