Cataract Canyon 4-Day Trip
I Was Taken Back to the Times of My Youth
Scott G. - Colorado, USA | May 9, 2021
The canyon walls, desolation, sounds of nature were all exactly what you'd expect of such a trip. What made the difference from good to great, was the river guides! The young men that catered our trip went above and beyond to make this experience worry-free. From their call to coffee to our end-of-day family meetings/deserts it was a class act. Their exuberance for their jobs and life, in general, was felt through their smiles and camaraderie with each other, which, spilled over to the group.
I was taken back to the times of my youth spent camping, rafting, and hiking with friends- many of which are no longer with me. A huge thanks for stoking the fire within, to tune out and turn on to more outdoor experiences!! See you next year!! (The pic is of our guides rising to start the day)

Related Trips
Utah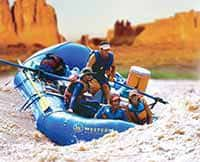 Cataract Canyon 4 Day Trip
Experience 4 Days through the heart of Canyonlands National Park.
Utah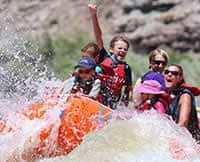 Desolation Canyon
Astounding scenery, over 60 rapids, and great beaches!
Utah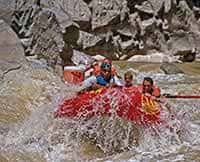 Westwater Multi-Sport Package
$685
per person