4-Day Grand Canyon Tour
Second Western River Charter Trip Down the Grand Canyon
Amy S. - New Jersey, United States | May 25, 2023
Our family and friends just went on our second charter trip down the Grand Canyon! Our first trip was so incredible and this one was even better! Although we did the same exact trip- we heard new stories, visited new spots, and had a fresh perspective from our guides.
Every single person on the trip fell in love with the Canyon and experience. Nothing compares to 4 days of being disconnected from the outside world and being fully present with the people you are with. Western River has the entire operation down to a science and the guides are absolutely wonderful. Each guide took the time to get to know everyone on a first-name basis and ask us about our lives, families, and hobbies.
Another epic adventure provided by Western River Expeditions. We are already planning our next trip in 2025!

Related Trips
Grand Canyon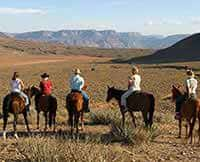 Grand Canyon 4 Day Tour
Combine your Grand Canyon rafting adventure with a day and night at a working cattle ranch.
Grand Canyon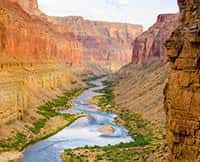 Grand Canyon Rafting Trips
Experience a 3 to 7 day expedition filled with whitewater excitement, spectacular waterfalls waterfalls and starry nights.