6-7 Day Grand Canyon Vacation
7-day Grand Canyon Rafting Trip
Richard C. - Missouri, USA | September 22, 2020
Wow!!! How amazing this rafting trip was....this was our 2nd trip with Western River Expeditions through the Grand Canyon. This trip was completely different from the first trip, after talking with the guides, they told us you would have to float the river 5-6 times and you still would not see everything the canyon has to offer.
The color of the Little Colorado River is something you can't explain in words, on the first trip it was muddy this time a beautiful blue color...one of the most spectacular things I've ever seen.

Related Trips
Grand Canyon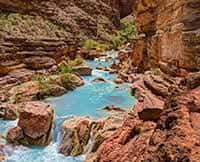 Grand Canyon 6-7 Day Vacation
A unforgettable journey of 188 miles from Lake Powell to Lava Falls.
Grand Canyon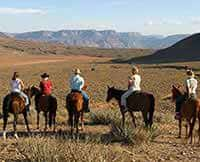 Grand Canyon 4 Day Tour
Combine your Grand Canyon rafting adventure with a day and night at a working cattle ranch.
Grand Canyon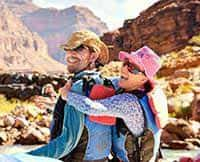 3 Day Grand Canyon River Trip
Raft 100 miles on the Colorado River through Grand Canyon.