3-Day Grand Canyon River Trip
The Big Ditch - Also Known as The Grand Canyon
Dean K. - 45, | September 3, 2020
This rafting trip has been on my bucket list for far too long and it was time to deal with it.
What a trip, even though it was only 3 days. Luxury buses, great rafts, jet boats, air planes and helicopter, and then the big ditch! There is nothing like the Grand Canyon as seen from the bottom of the canyon.
The crew was great and practically did everything for you, breakfast lunch and dinner, and even a snack or two. One of our crew was really into geology and schooled us on what we were actually seeing in the canyon. The three day trip was perfect for me, being a senior.
If you have a bucket list and this is not on it, put it there.

Related Trips
Grand Canyon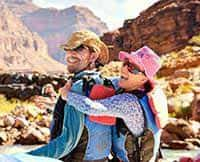 3 Day Grand Canyon River Trip
Raft 100 miles on the Colorado River through Grand Canyon.
Grand Canyon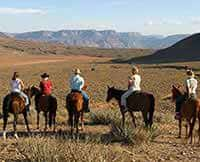 Grand Canyon 4 Day Tour
Combine your Grand Canyon rafting adventure with a day and night at a working cattle ranch.
Grand Canyon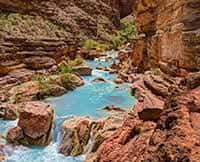 Grand Canyon 6-7 Day Vacation
A unforgettable journey of 188 miles from Lake Powell to Lava Falls.