4-Day Grand Canyon Tour
The Experience Was All I Was Hoping for an More
Thom K. - Wisconsin, United States | August 9, 2021
As someone with a geology degree, who has always loved the outdoors, and spending time in our National Parks I never wanted to just stand on the rim of the Grand Canyon and look down. I had always wanted to get to the bottom of the canyon and look up to see the recorded history within the rock. Rafting through the canton was the perfect opportunity and the experience of a lifetime for me.
To make the experience even better I got to share this with my son who I do not get to see much these days as we live so far apart. Western River is an amazing outfitter and took such good care of us. Simply amazing. Can't wait to do the upper portion of the canyon next.

Related Trips
Grand Canyon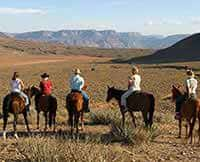 Grand Canyon 4 Day Tour
Combine your Grand Canyon rafting adventure with a day and night at a working cattle ranch.
Grand Canyon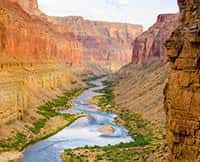 Grand Canyon Rafting Trips
Experience a 3 to 7 day expedition filled with whitewater excitement, spectacular waterfalls waterfalls and starry nights.