3-Day Grand Canyon River Trip
The Grand Canyon 3-day Rafting Trip August 2020
Gordon Y. - Utah, USA | August 22, 2020
My first time to the bottom of the Grand Canyon! This trip was interesting and with family even better. The weather was near perfect for this time of year, about 100 degrees during the afternoon, third day, we had thunderstorms and the cold river made for a good mix of temperatures.
Western River has to be the master of logistics, bus from Marriott to Boulder City Airport, Cessna flight to the Bar 10 Ranch (could see the canyon below -100 miles of river we would float), helicopter down down to the Colorado River, guided raft trip, speed boat and bus back to the Marriott.
Highly recommend!

Related Trips
Grand Canyon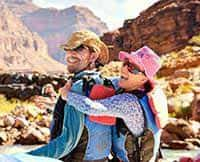 3 Day Grand Canyon River Trip
Raft 100 miles on the Colorado River through Grand Canyon.
Grand Canyon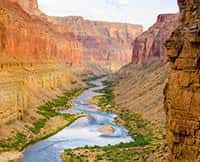 Grand Canyon Rafting Trips
Experience a 3 to 7 day expedition filled with whitewater excitement, spectacular waterfalls waterfalls and starry nights.
Grand Canyon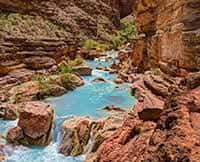 Grand Canyon 6-7 Day Vacation
A unforgettable journey of 188 miles from Lake Powell to Lava Falls.