3-Day Grand Canyon River Trip
Truly a Once in a Lifetime Experience
Michael . - Ontario, Canada | June 1, 2023
I can not say enough good things about the Western River team. Every single aspect from communication to transportation was impeccable. Went with a group of guys for a bachelor party and I know we all felt it was a life-changing experience. The guides were incredible, so friendly and knowledgeable, and really cool. The food, the cots, the boat - everything was just right.
When my kids are old enough, I'm taking them.

Related Trips
Grand Canyon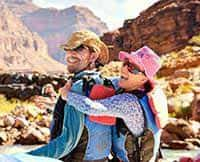 3 Day Grand Canyon River Trip
Raft 100 miles on the Colorado River through Grand Canyon.
Costa Rica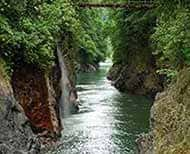 Costa Rica Vacation Package
Experience the legendary Pacuare River and a world-class, riverside eco lodge.