3-Day Grand Canyon River Trip
Grand Canyon Family Rafting Trip
Nancy L. - New York, United States | September 6, 2022
Everyone writes their reviews about how beautiful the canyon trip is and how amazing all of the staff are. I couldn't agree more. It was a trip of a lifetime.
There is one experience I want to add/share that I had not expected. We did this as a family trip with grown kids and teenage grandkids. One of the best things was, everyone being completely unplugged for 3 days. It was wonderful and so enjoyable to interact with and really enjoy spending quality time with the family. Being off the grid is a difficult feat in today's times and a great way to bond as a family.
Everyone in our group had a wonderful time, young & old included.
Thank you, Western River Expeditions, for a trip of a lifetime.

Related Trips
Grand Canyon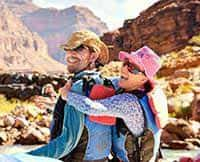 3 Day Grand Canyon River Trip
Raft 100 miles on the Colorado River through Grand Canyon.
Grand Canyon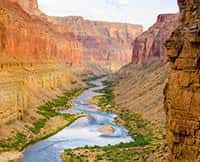 Grand Canyon Rafting Trips
Experience a 3 to 7 day expedition filled with whitewater excitement, spectacular waterfalls waterfalls and starry nights.