3-Day Grand Canyon River Trip
Western Had the Best Grand Canyon Guides Ever!
Laura B. - CA, USA | May 14, 2022
The canyon was beautiful and the weather perfect! The guides are amazing: experienced, fun, and informative. We learned all about the history and geology of the canyon. We heard the crazy stories of the early days of rafting on the Colorado River. I would do it again in a heartbeat!

Related Trips
Grand Canyon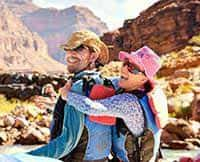 3 Day Grand Canyon River Trip
Raft 100 miles on the Colorado River through Grand Canyon.
Grand Canyon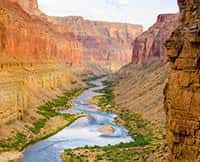 Grand Canyon Rafting Trips
Experience a 3 to 7 day expedition filled with whitewater excitement, spectacular waterfalls waterfalls and starry nights.