3-Day Grand Canyon River Trip
Western River Expeditions Is Awesome!!!
Dan B. - Nebraska, Usa | August 18, 2021
I had an amazing time on my Dads bucket list trip! Western River knows what they're doing, between cooking, setting up camp and guiding us down the River safely! The guides did an amazing job at making everyone comfortable and interacting with everyone on a personal level! I am definitely recommending this trip to everyone I talk to.

Related Trips
Grand Canyon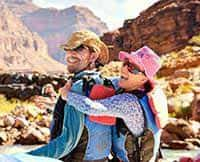 3 Day Grand Canyon River Trip
Raft 100 miles on the Colorado River through Grand Canyon.
Grand Canyon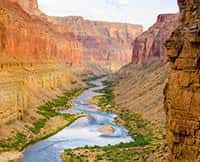 Grand Canyon Rafting Trips
Experience a 3 to 7 day expedition filled with whitewater excitement, spectacular waterfalls waterfalls and starry nights.