6-7 Day Grand Canyon Vacation
The Best Experience of My Life
Kenneth H. - AZ, United States | September 1, 2022
WOW!!!! Best experience of my life. Let's see, what was great? The pilot's Joe and Marade, sleeping under the stars, the thrill of hitting the rapids head-on, the side trips to waterfalls, and swimming holes, the other members of the group, the helicopter ride out of the canyon, the plane trip back to Marble Canyon sitting right behind the cabin and seeing the pilots work, the history of the canyon, pointed out by the raft pilots. The only downside is that I don't know what I can do next that would compare to this trip, Maybe go again!

Related Trips
Grand Canyon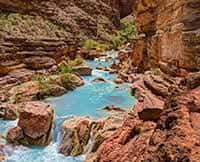 Grand Canyon 6-7 Day Vacation
A unforgettable journey of 188 miles from Lake Powell to Lava Falls.
Grand Canyon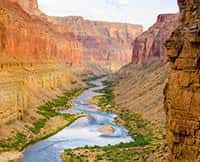 Grand Canyon Rafting Trips
Experience a 3 to 7 day expedition filled with whitewater excitement, spectacular waterfalls waterfalls and starry nights.