4-Day Grand Canyon Tour
Two Nights on the River Wasn't Enough!
Andrew D. - Please select region, state or province, United Kingdom | September 14, 2023
This was a belated 60th birthday for me from my wife as I had always wanted to go to the Grand Canyon.
We thought 2 nights on the river would have been enough as the thrill of the rapids only goes so far even though they were great. However, where we felt more time would have been beneficial would have been in hiking in the side canyons and most importantly getting to know our fellow travelers. Spending time with new people from different places and different experiences was very educational and of course, great fun.
Although it's no bad thing to leave somewhere wanting more!!

Related Trips
Grand Canyon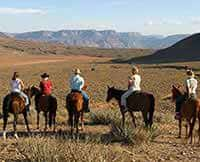 Grand Canyon 4 Day Tour
Combine your Grand Canyon rafting adventure with a day and night at a working cattle ranch.
Grand Canyon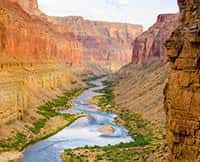 Grand Canyon Rafting Trips
Experience a 3 to 7 day expedition filled with whitewater excitement, spectacular waterfalls waterfalls and starry nights.