Cataract Canyon 4-Day Trip
Year of the Floods
Jordan . - UT, United States | June 16, 2020
Our 4 day Cataract Canyon rafting experience was a trip of a lifetime! I expected a fun trip, but our guides; Shad, Alora, Dillon, and Derek took the trip to the next level, they took care of everything and went above and beyond in every capacity. From the amazing stories and jokes, to the gourmet, yes, gourmet food, to the rapids and the quiet floating through canyons...This trip had it all.
I highly HIGHLY recommend this trip to everyone and anyone. I don't have one single complaint, except that eventually, the amazing trip had to come to an end. Take me back! I'll never forget this experience and the amazing people I met.
Thank you thank you thank you!!

Related Trips
Utah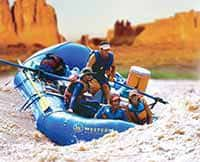 Cataract Canyon 4 Day Trip
Experience 4 Days through the heart of Canyonlands National Park.
Utah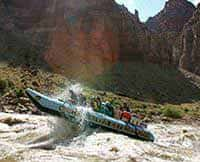 Cataract Canyon Express
Raft the 100 miles of Cataract Canyon in just 2 Days!