Travel 100 Miles Through
Utah's Canyonlands National Park
Cataract Canyon - The Rush
Whitewater rafting vacations wouldn't be the same without the rush of adrenaline that punctuates the calm, tranquil and glorious spaces between each thumping rapid. Go ahead, live life boldly and feel the rush!
Some of the largest rapids in North America roll through Cataract Canyon on the Colorado River.
Cataract Canyon - The Escape
There's nothing better than canyon walls to shut the cares of the world out... by miles and miles. Find out why a Cataract Canyon adventure is the perfect escape.
People Who Come to Cataract Canyon are Looking for Adventure
The thing that's special about Cataract Canyon is that it's... still kind of wild. It's similar to the Grand Canyon but also very different. The rapids are intense, and big, and fun. Hear what guides and guests have to say about their 4 days in Cataract Canyon.
Cataract Express 2 Day Adventure »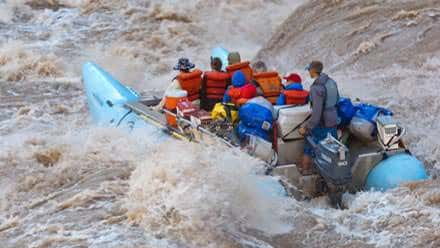 Cataract Canyon's 100 miles, served up express style (2 days instead of 4) are made possible with a smaller raft paired with a larger motor - a Western River "snout rig". Rapids will thrill every time in this section of the Colorado River with experienced guides who navigate, cook up and serve a great wilderness adventure in short-order time.
Cataract Canyon Classic 4 Day Expedition »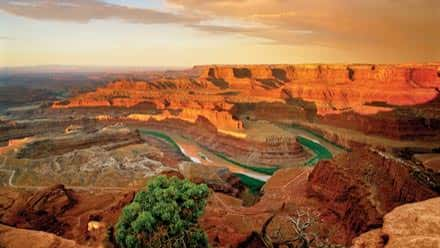 Experience four full days over 100 miles on the Colorado River. Soak up the calm Colorado River for the first two days as it meanders past several districts of Canyonlands National Park, then plunges into Cataract Canyon over 30 or more rapids. Savor meals that are cooked by your guides, hike to native hideouts, towering overlooks, and vistas in all directions.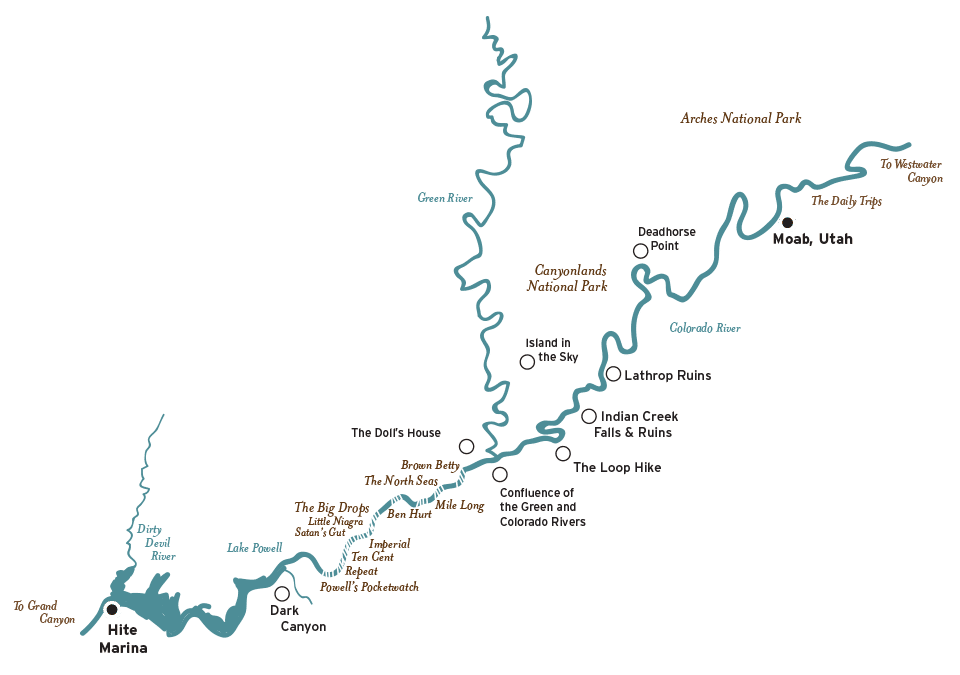 Cataract Canyon in Canyonlands National Park
Cataract Canyon is so confounded by a convoluted wilderness of canyon country that hardly a hiking route exists to view from the rim. That may be one of the reasons this canyon within a land called "Canyonlands" is lesser known than others of similar size and scale. By river, or by air are the two best ways to gain access, or any view at all, of this incredible canyon. With our 4-day Cataract Canyon Classic expedition you will be lucky enough to do both. One-hundred miles of canyon exploration are yours in either a 2-day or a 4-day format. Both of these epic adventures begin and end in the gateway town of Moab, Utah.
Among this wilderness of stone, two of the greatest rivers of the West, the Green River and the Colorado River, meet in silence among the stone walls and then glide toward some of the most challenging white water rapids in the world. Rapids here are definitely for the adventurous, but don't worry, there will be plenty of relaxation at camp with great food, friends, and sunsets melting into star-filled night skies. Cataract Canyon may not be well known, but we promise, you will never forget your time there. Come join us!