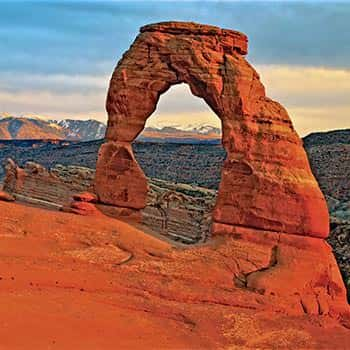 Two National Parks Near Moab Utah, Six Incredible Days
We've made it easy to make Moab, Utah your next big summer vacation. Moab, Utah is the gateway to both Arches National Park and Canyonlands National Park. It is home-base to not one, but two major multi-day rafting expeditions - both icons of the desert southwest and legends in the river rafting industry: Cataract Canyon and Desolation Canyon. Moab is, as John Wayne put it "where God put the West" and that's back when all there was to do was ride horseback. Today Moab, Utah is the "Adventure Capital of the West" with more adventure in her pinky finger than some towns have in their entire body. Okay, so the metaphor broke a little there.... What's it like in a town like Moab? It's... well, it's fun!
With so much to do, Moab is not all do-able in one single visit. But if you've got six days this summer, we'll introduce you to her. A shorter four day Moab Vacation Sampler might be in order? Be warned though. When you crave adventure, mixed with rare beauty, you might find yourself coming back again and again. She's got an allure that is hard to find anywhere else.
NOTE: The Moab National Parks itinerary outlined below is a suggested pattern. You may customize any part of your stay. Please contact us to customize your Moab vacation.