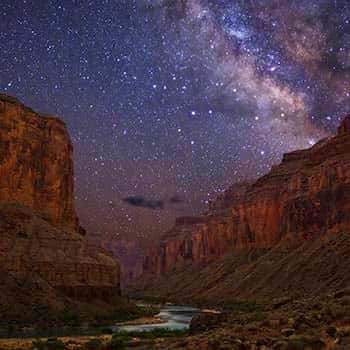 Royce Bair Night Photography Workshops
Royce Bair is a generous teacher, adding new visions and insights to his blog on a regular basis. He specializes in what he calls "Nightscape Photography" and uses environmentally sound techniques to "paint" the earth's foreground features with light against an otherwise unseen brilliance of starlight in the Milky Way galaxy. The images speak for themselves, but the techniques are not as immediately obvious. Join Royce in the Grand Canyon for a workshop like you've never seen before. Western River Expeditions will cater to everything else you need with picture perfect professionalism and charm!
2017 Workshop is September 18-21, 2017 - SOLD OUT

2018 Workshop is May 15-20, 2018 - SOLD OUT

There is not a 2019 Workshop with Royce Bair scheduled.