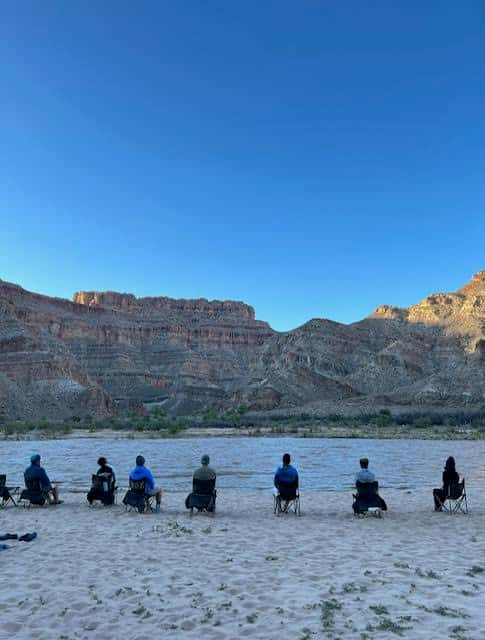 Wellness Adventure in Cataract Canyon with Elise and Chris Jones
Cataract Canyon Classic 4-Day Expedition, May 30-June 2, 2023
Utah's Cataract Canyon is a natural place to unplug for renewal and separation from the busy world. Add special river guests Elise and Chris Jones to the natural healing the canyon and river provide, and you've got something significant and lasting to bring back home. This specific trip offers a wellness experience through breathing practices, meditations & yoga/stretch. There's no better place to learn, practice & implement these calming techniques than within the quiet beauty of the canyon, punctuated by the excitement of some of North America's biggest whitewater rapids.
Elise Jones is a certified Yoga Therapist, EYRT/YACEP, Christian Jones (RYT 200) specifically offers men's stretch classes ("Broga") catered to stiffer bodies like his. He also offers sunset guitar serenades! If you know Chris and Elise, you know this trip will be FUN. After all, fun is a big part of balanced wellness!
Elise and Chris also know rivers as their second home. Both were river guides for Western River Expeditions for several years, which is actually how they met. They've provided similar wellness instruction on annual private river trips over the past 25 years.