The River Brings Peace in a Crazy Mixed-up World
Nowadays, so much around us seems so uncertain. There are times in this uncertain world we are all navigating when we can't help but feel a bit lost. It seems like each day things keep changing and we barely have enough time to catch our breath.
More than ever we need something strong and sturdy to guide us, point us in right directions. Something we know is stationary, that has been here for as long as we can remember and will be here long after we're all gone. The River.
I find that in times of uncertainty and doubt, I look to the river for strength. She's strong and sturdy, yet always changing. She adapts to her surroundings with ease because she needs to keep moving forward, no matter what stands in her way.
When I find myself scared about the future I find that when I think of the river it gives me peace and calm. From floating down the cool blue waters, to gazing up at the crisp orange-red rock, it fills me with joy and hope that I can't find anywhere else in the world.
Through being a river guide for so many years, the river has humbled me and taught me more than I can ever sum up in words, but for people who haven't experienced it, you know what I'm talking about! Get on the river. At times like these, the world needs a break. So get out there! Come and experience the river with some of the kindest, toughest, and most fun river guides you'll ever meet. It will be the best thing you ever do. The experiences you have out there will never be forgotten - and the memories will circle back to you when you need a "river moment".
Related Trips
Utah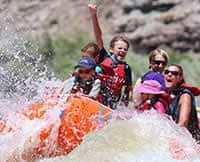 Desolation Canyon
Astounding scenery, over 60 rapids, and great beaches!
Utah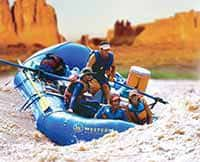 Cataract Canyon 4 Day Trip
Experience 4 Days through the heart of Canyonlands National Park.