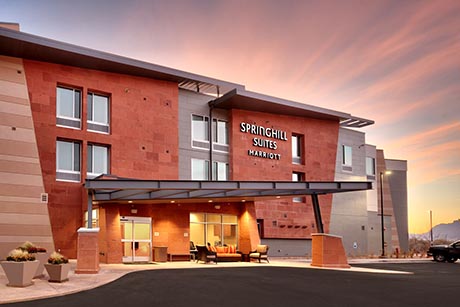 Meeting in Moab, Utah
On the morning of your river trip, you'll meet in the lobby of the Moab Marriott SpringHill Suites, 1863 N. Hwy 191, Moab, UT. Bring your bags to the lobby, enjoy their great breakfast, and be ready for departure no later than 7:30 AM. The bus is scheduled to depart the Marriott at 7:30 AM, so plan accordingly! A thirty minute (and scenic) drive will take you to the Potash Boat Ramp on the Colorado River where your trip will begin.
Return time from your river trip is approximately 4:00 PM at the Marriott in Moab.
NOTE: For those choosing to stay somewhere other than the Marriott SpringHill, it is your responsibility to arrive at the designated time and place mentioned above.