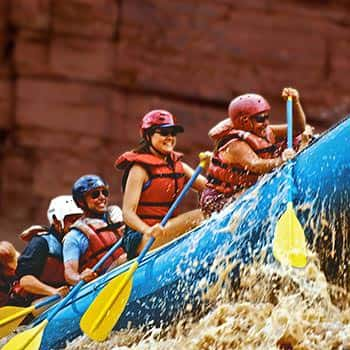 Cataract Canyon Rafts
Regardless of water levels, the whitewater rapids in Cataract Canyon are very fun and challenging.
In higher flows of spring runoff, the waves become monstrously large. During this time of year, Western River uses J-Rig rafts that were built for, and match the size of the larger waves.
Once the slopes of Wyoming and Colorado have released the bulk of their winter snow, Western sizes down to Oar-rigs and Paddle Rafts to match the ride to the waves. This switch of rafts generally occurs in late June or early July and continues through the summer season.