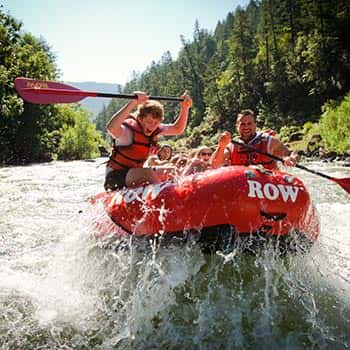 Different Rafts Used on the Rogue River
The Rogue River offers the opportunity to paddle your own inflatable kayak, enjoy the excitement of a paddle raft, or ride aboard a comfortable oar rig piloted by your skilled guides.
Generally, there is a variety of river craft on all trips and most people enjoy trying all available craft. However, there are logistical constraints that also determine how many and which type of craft is offered. It is always important to come with a flexible attitude about sharing the various craft opportunities.