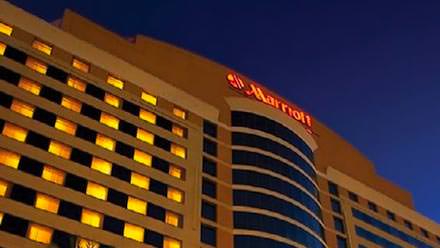 Meeting in Las Vegas
Meet in the lobby of The Las Vegas Marriott, 325 Convention Center Drive, Las Vegas, NV at 4:45 AM for bus transfer to a flight to Marble Canyon. (Additional charter flight cost applies). Flight reservations are handled by Western River Expeditions. Original picture I.D. is required for all passengers 18 and older. A grab-and-go breakfast will be provided at the Marriott the morning of your flight. You may book your 2019 Las Vegas Marriott reservations now.


Return time is 3:00 PM at the Marriott, after the charter flight from Bar Ten Ranch.
NOTE: For those choosing to stay somewhere other than the Las Vegas Marriott, it is your responsibility to arrive at the designated time and place mentioned above.
2020 Marriott reservations will be available in the fall of 2019.