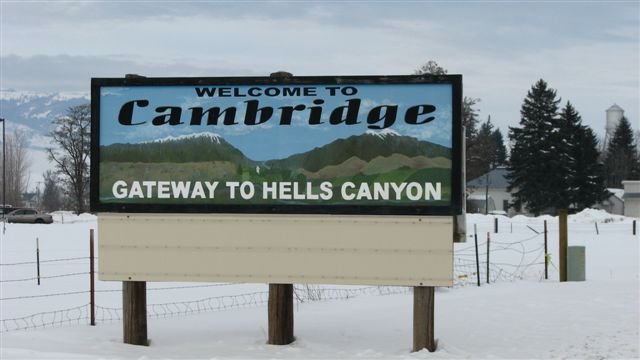 Meet in Cambridge, ID
There are many travel options to consider in planning your Hells Canyon rafting vacation.
HOW TO GET TO CAMBRIDGE, ID Fly directly to Boise, ID (BOI), catch the shuttle provided by ROW Adventures at 4:30 pm on the afternoon prior to your scheduled launch. A bus or van from Harlow's Shuttle Service will meet you for the two hour drive to the Frontier Motel in Cambridge.
Fly to Boise, rent a car, drive 2 hours to Cambridge, ID.
Drive your personal vehicle directly to Cambridge, ID.
WHERE AND WHEN TO MEET Once in Cambridge, you will meet at the Frontier Motel, 240 S Superior St, at 7:30 PM (MST) for an important one hour orientation meeting to answer any last questions. There you will receive your waterproof gear bags. Enjoy dinner in Cambridge on your own.