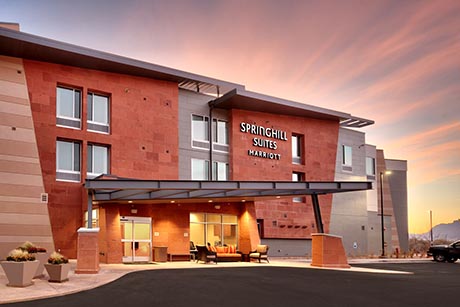 Meeting in Moab, Utah »
The first two nights of your Southwest Sampler are packaged within the reliable luxuries of the Moab Marriott SpringHill Suites. You can check in as early as 3:00 P.M.
The breakfast buffet opens at 6:00 A.M. Your pick-up in the morning for the Arches Tour will be at 7:15 A.M. in the lobby of the SpringHill Suites.