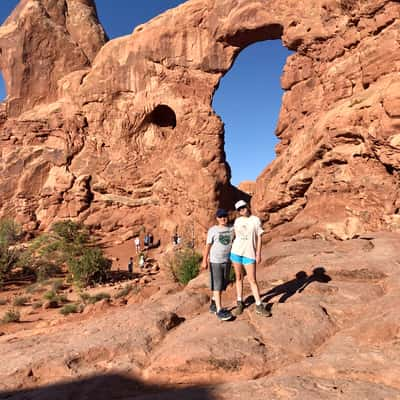 We thoroughly enjoyed the Southwest Sampler. It was just enough for us. The Arches tour was great. The father-son duo was super sweet and knowledgeable and provided water bottles and snacks. He took us to great stops and even played music for us. The Hummer tour with Patrick may have been my kid's favorite. It was ridiculously cool and the view...Read More ›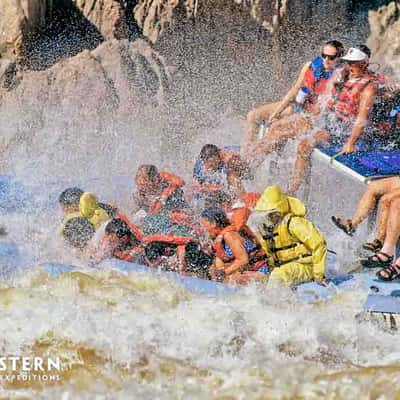 Sharing an all women raft trip with lifelong friends and new friends was truly special! The knowledge and fun our guides shared with us made the trip an adventure beyond words. The scenery was so spectacular!! My favorite after the rapids were the starry skies at night!
Read More ›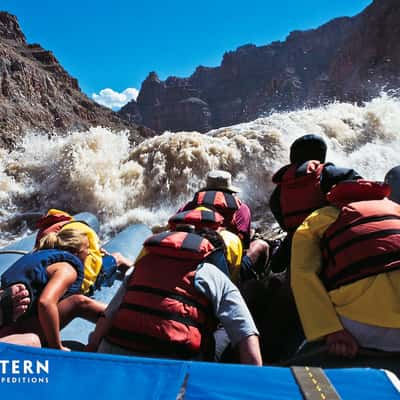 My husband planned this trip for our family of 3 and our daughter's best friend. A trip like this has been on HIS to-do list forever(not necessarily on the other three of our party lists). We had a limited window to schedule due to the college student's schedules and the week we chose ended up being the week with a wellness and mindfulness...Read More ›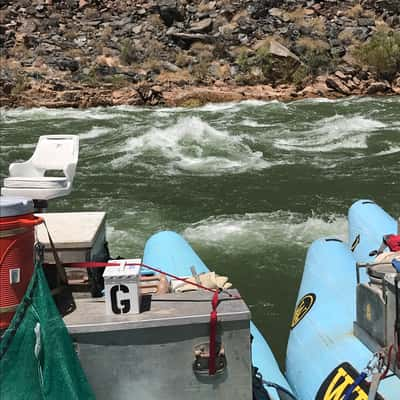 This was a bucket list dream trip and the Western River crew delivered big time. As senior citizens, we were a bit concerned about our ability to keep up with all the younger folks in our group. Turned out we had no issues holding our own, thanks to the good care from the staff and the fun and support of all the guests.
The entire trip...Read More ›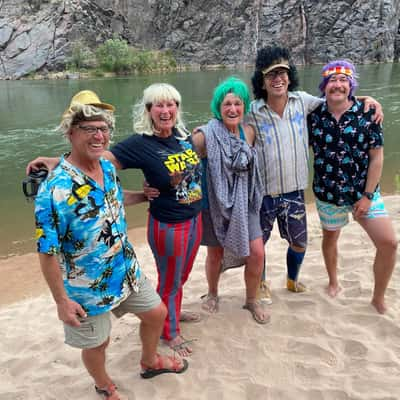 We disconnected from the outside world and immersed ourselves in the magic of the river and canyon walls. The water, sand, wind, and sun--along with stories of all who had traveled these same rapids, slept on the same beaches and experienced the exhileration of this incredible place (through millenia) combined to create a once in a lifetime...
Read More ›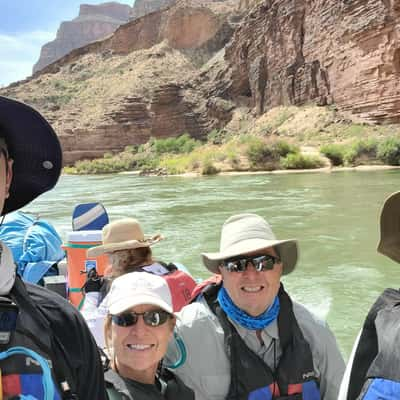 Our Family had such a great time on this trip!! The scenery, the amazing hikes, swimming in turquoise waters, jumping from waterfalls, getting soaked by rapids, sleeping under the most incredible skies we had ever seen,
Dining on delicious meals (shrimp cocktail, bananas foster, whaaaaaat? :). ) were all so so wonderful! And I can't...Read More ›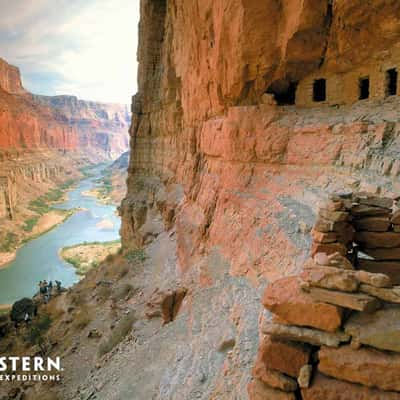 My wife and I wanted to celebrate our 40th Anniversary with a special trip. We could not have made a better choice.

Like most people we live very busy lives. We planned our trip and I knew the itinerary but hadn't given it much thought. It was a surprise to realize every part of the trip was an amazing adventure.
Starting with...Read More ›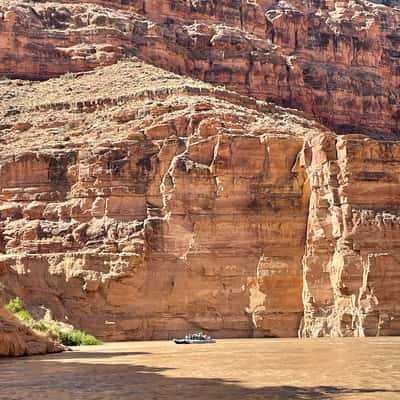 Fun. Slow at first. Took along time to get to the rapids. The rapids were amazing and challenging.
Read More ›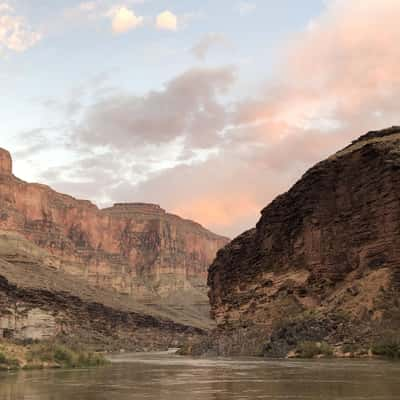 This is an adventure, relaxation is not high on the list, it's work. You're given a cot and sleeping bag, your guides prepare all your meals…just bring your clothes and personal items, some adult beverage, and have fun. You start to get up near 5 am, begin getting your shit together, and have some coffee and breakfast…it's good. Pray for a bowel...Read More ›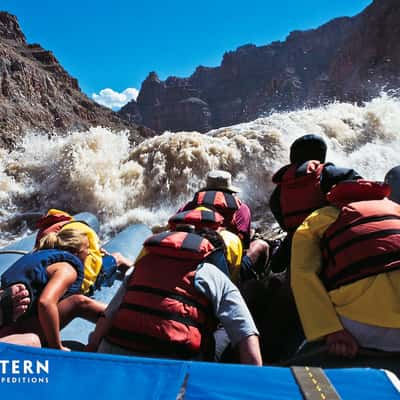 One more thing off the bucket list, to spend the night sleeping under the stars. Our guides Anne and Josh did such a fabulous job. They were knowledgeable and fun. What a great job you guys did. We had perfect weather and companions. I would highly recommend this trip. You do get a little wet by the way!!
Read More ›