On the last night of our adventure, our leader Ben asked me what my favorite part of the trip was. Suddenly realized how amazing every little thing was. I rattled off numerous things, but it all came back to our incredible guides.
All four, Ben, Sarah, Mickey, and Swanny, just made everything more special. They all acted as if it were...Read More ›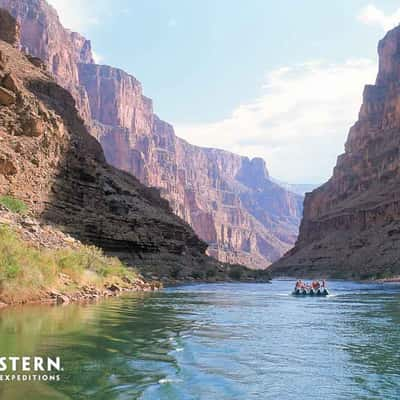 I can not say enough good things about the Western River team. Every single aspect from communication to transportation was impeccable. Went with a group of guys for a bachelor party and I know we all felt it was a life-changing experience. The guides were incredible, so friendly and knowledgeable, and really cool. The food, the cots, the boat -...Read More ›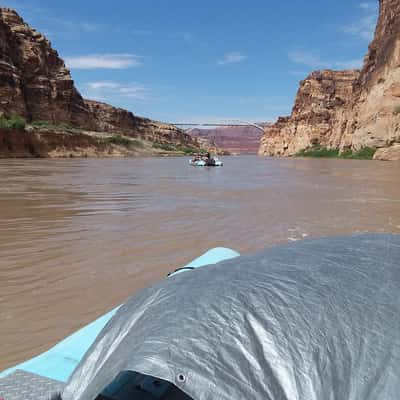 My photos don't really reflect the trip because, believe it or not, taking photos while you're running a rapid is unwise to try and probably impossible to pull off. The opportunity to run Cataract Canyon in two days was just an unbelievable experience. Our guides were skilled and personable . They play many roles, from boatmen, chefs, historian...
Read More ›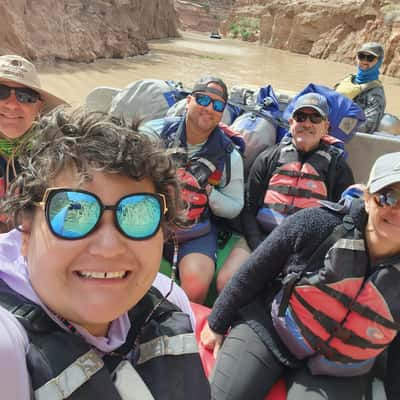 It was so much fun! So educational and beautiful
Read More ›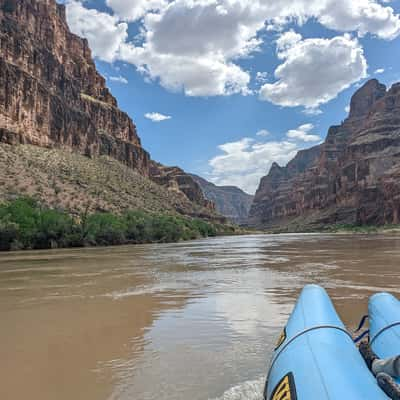 What outdoor adventure can provide fun fast rapids, along with tranquil moments like this, nestled in beautiful winding canyons? Every turn provides a new adventure and surprise.
Memories for a lifetime!
Read More ›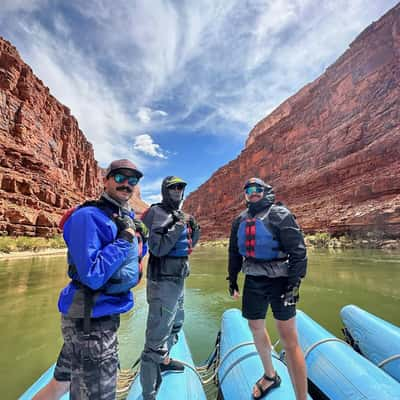 This was my third trip and lucky enough to spend it with most of my family. Here's a picture of me and my brothers enjoying the river life.
Read More ›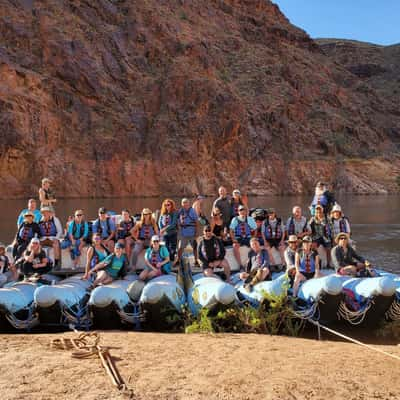 Our family and friends just went on our second charter trip down the Grand Canyon! Our first trip was so incredible and this one was even better! Although we did the same exact trip- we heard new stories, visited new spots, and had a fresh perspective from our guides.
Every single person on the trip fell in love with the Canyon and...Read More ›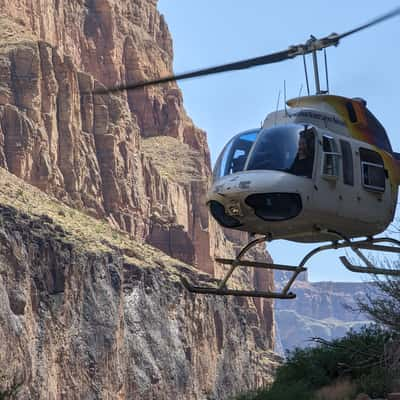 What outdoor venture can provide you with 5 modes of transportation for an unforgettable experience! Elevator ride leaving your hotel; bus ride to airport; plane ride to Bar 10 Ranch; helicopter ride to the river; raft ride for 82-miles; then speed boat to final departure!
Read More ›
We had a wonderful trip through the canyon in May. Our guides were delightful, fun and helpful, and the group we joined made the trip even more fun. The scenery, rapids, hikes, stars and food were beyond expectations. And the chopper ride out of the canyon was an exclamation point on the trip at its end. Special thanks to Justin, Noah, Bill,...
Read More ›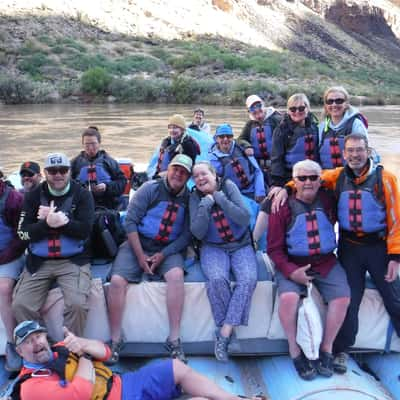 Having completed the 6 day Grand Canyon trip in 2018 and declared it "the holiday of a lifetime ", my expectations were high. However Mickey,Garret, Mark and Reece for Western River and my fellow adventurers ensured that my expectations were exceeded yet again. The scenery and rafting were epic but it was the guides and companions who made this such...
Read More ›