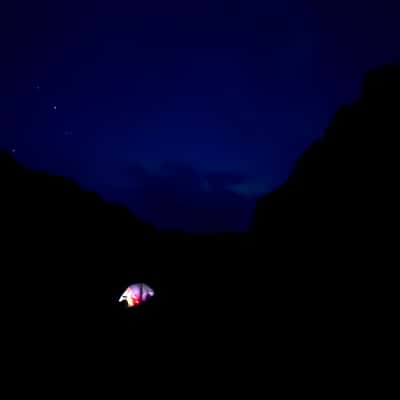 We went on this trip as a mini-family reunion with an age range of 19-72, and we had a blast! We got to raft, hike, tell stories, have toga fashion shows, sleep under the stars, play games and sing songs. A great time was had by all. Our guides were top notch! They were knowledgeable, fun, safety-oriented and some of the most hardworking people I...
Read More ›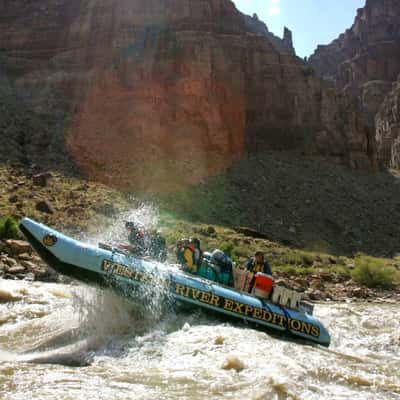 The Cataract Canyon 4-day trip was my 2nd trip with Western River. They do things 1st class and are super safe, yet exciting. The guides are always the best and the cooking is fabulous! My 1st trip was the Grand Canyon 7 day and it was the best also! I'll never go with another outfit. You'd never realize how the outside (vs inside) bathroom...Read More ›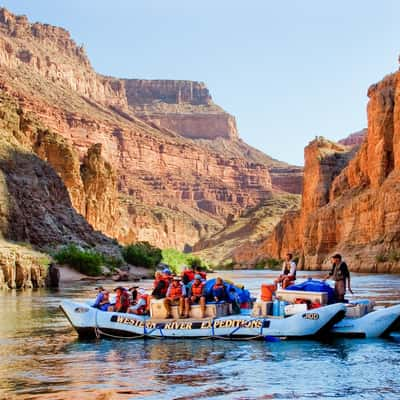 As a 64 year old woman I was a little anxious about the trip. From the Bar 10 Ranch to the Great river guides and our awesome group of travelers I felt safe, loved and awed by the majesty of God. Definitely the trip of a lifetime!
Read More ›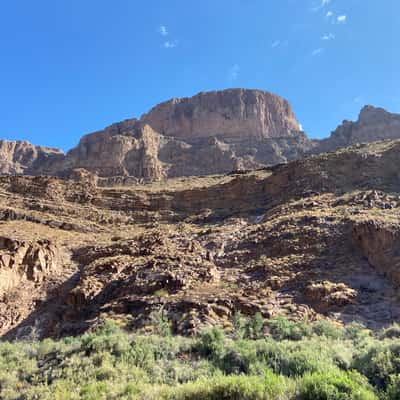 Western River Expeditions are by far the elite of the Grand Canyon experience. I had the experience of enjoying the 100th Trip with our Lead Guide Justin and his unbelievable crew. His wife Stephanie was an unbelievable guide along with our other two guides Noah and Daniel!! This team never stopped, always looking out to help you in any way...Read More ›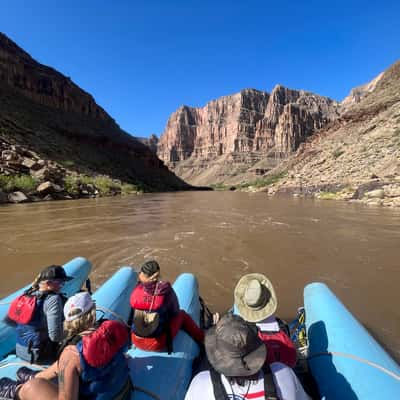 Just an amazing trip of a lifetime. To put it simply……. I was able to experience the Grand Canyon from above to inside and on looking above both daytime and nighttime looking at the stars. The crew were amazing and very friendly as well as experienced. The food was terrific. The whole group were sociable and fun. We never felt in danger at any time....
Read More ›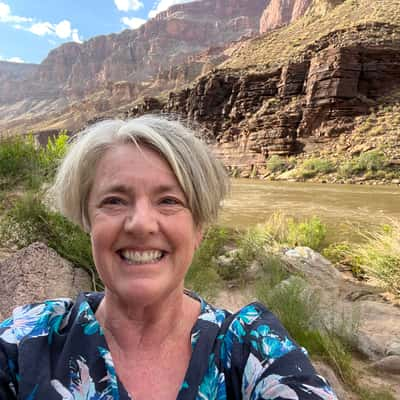 From the moment of opening my eyes at sunrise to their closing beneath the starry sky, I got to live and breathe in God's glorious creation at every bend of the river, every glance up the cliffs, every encounter with my fellow travelers, Every splash of 48° water in my face, every waterfall, bighorn sheep, and perfectly carved 20 foot rapid! So...Read More ›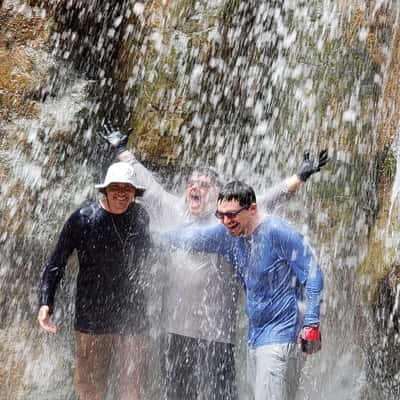 A Grand Canyon float trip was on my bucket list. I am 67 years old. I signed up for the trip one and a half years ago and anticipated a great trip. I went with two adult sons and a friend and his adult son. We were very fortunate to have chosen Western River as our outfitter.
We traveled with two j rig rafts with 26 total...Read More ›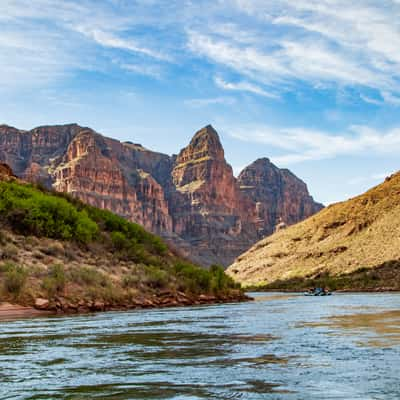 The serenity and tranquility of the Grand Canyon, along with the biggest rapids in the country, made for a memorable bucket-list expedition! As a solo traveler, I made 27 new rafting friends and memories I will forever treasure. Our guides were spectacular...knowledgeable, funny, and great cooks! Doing something out of your comfort zone has...Read More ›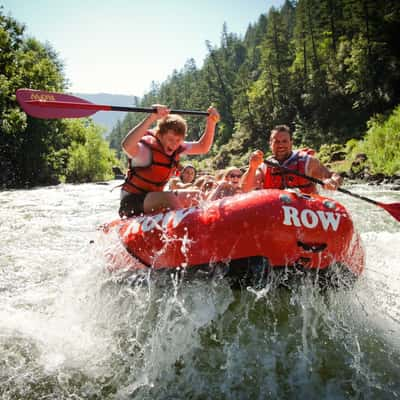 The trip was more than we expected. The lodges were great and the food was plentiful. Best of all your guides are amazing. In this time it is very difficult to find the type of individuals that are running this trip. They anticipate your needs and keep everyone happy. Ryan, Matt, Mike and Giles were wonderful and should be commended!
Read More ›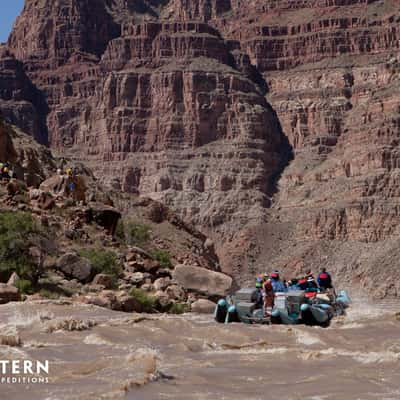 My wife signed us up for the cataract canyon river rafting trip. Neither of us have ever rafted before. My wife had never even camped before. Work has been stressful for both of us, so I was looking forward to a break. The trip was amazing. The guides were experts. Even though the rapids were intense, the guides kept us safe. It is hard to...
Read More ›