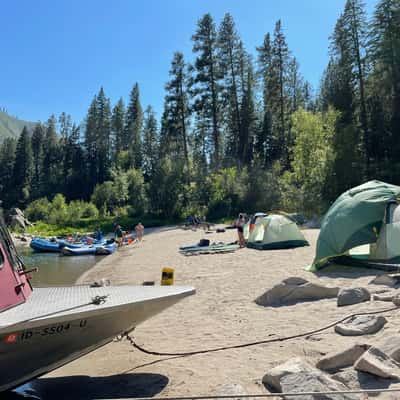 Perfect time of year (early Aug), with the perfect water level - excellent guides and camaraderie amongst the group. My 11- and 13-yr-old girls say it's better than the beach (and without cell phones - YES)!! Enough whitewater, swimming rapid adventures, and floating alongside the oar boats during the calm made the days go by too fast.
I...Read More ›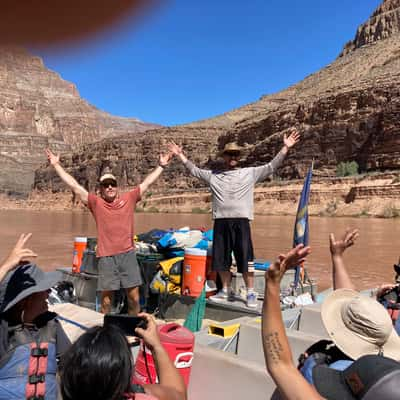 My husband and I had an absolutely amazing time. Parker and Bill were the main reason everything was flawless. The timing the hard work they put in their effort in every area was superb. Very knowledgeable and easy-going. Couldn't of been any better. Just loved it. I'm sharing a photo of the two of them at the end of our trip when we got on the jet...
Read More ›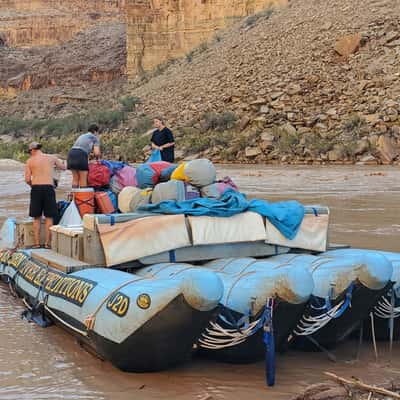 Excellent organization, educazed guides great food..
Read More ›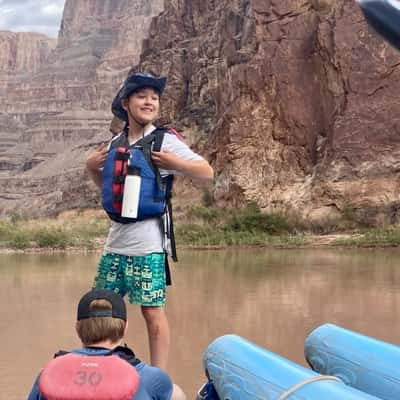 As a mom, this picture is as good as it gets. Eoin was smiling from ear to ear every day! New adventures, put up his own tent, in awe of discovering new things.Staff are so kind and caring. Can't thank you enough
Read More ›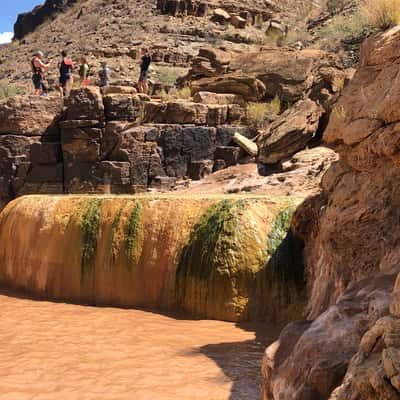 The adventure begins with an airplane ride over the Hoover Dam and breathtaking views of the Grand Canyon to Bar 10 ranch. Next, you are whisked away for a helicopter ride soaring like a bird into the canyon. These two aerial trips are highlights in themselves!!!!
Once on the river, you meet your team and go over safety protocols and...Read More ›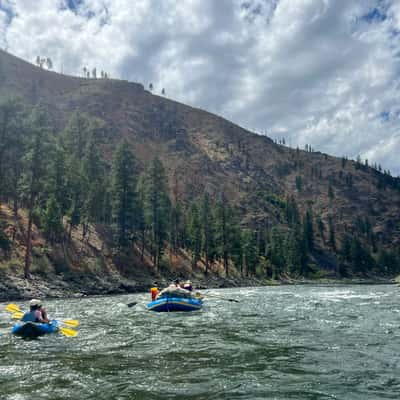 My family and I loved the guides and guests on our trip. This stretch of river speaks for itself. To top it off, Maya and Bryson and Andrew and Brandon are kind, capable and overall fantastic guides and people. AWA is lucky to have them!
Read More ›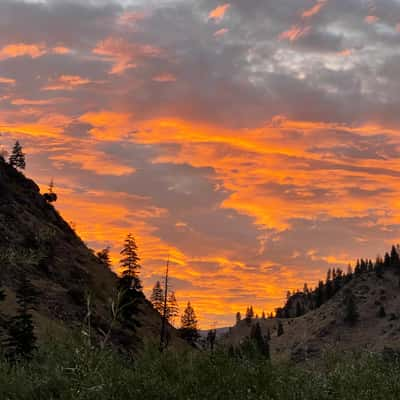 Words do not do justice to how amazing this trip was I was on awe of the beauty and peace of the Main Salmon This experience was possible only through the skilled (and fun!) guides I already planning a return trip
Read More ›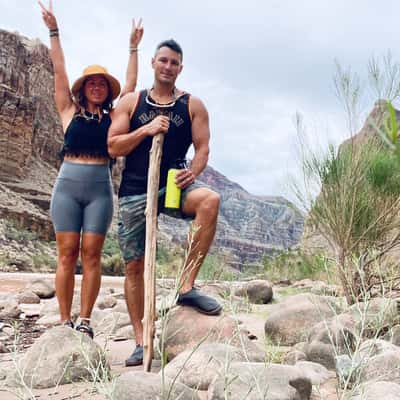 An absolutely amazing experience. We had such a fun time on the River. Everything was perfect. The guides were even more amazing. They were filled with knowledge about the canyon and river. The food was delicious and it was such a surreal experience waking up to the sun rising amongst the canyon.
Read More ›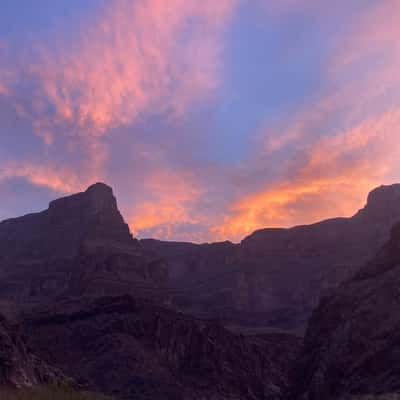 It was quite the camping experience but super fun!
Read More ›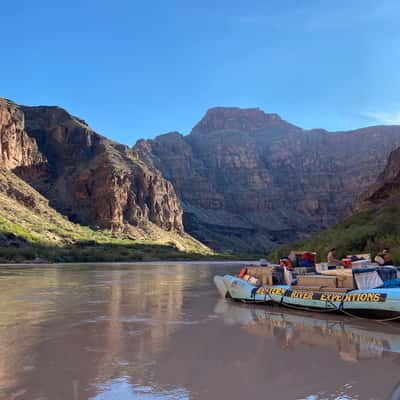 We had such a great time on our Grand Canyon trip last week! I'm a pretty anxious person and journeying out into the wilderness with no cell service or access to some of my typical modern day conveniences had me pretty nervous, but I felt safe and in good hands the whole time. The scenery was breathtaking and the rapids were so fun! The guides...
Read More ›