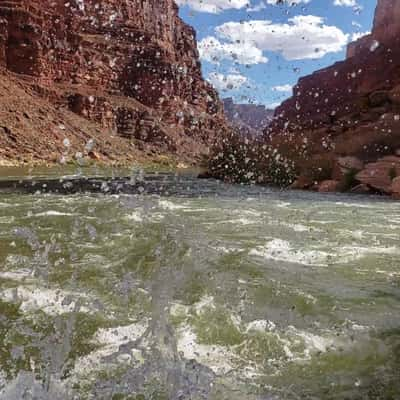 My stepmother went on the 6-day Grand Canyon trip 40 years ago. After seeing her pictures and hearing her stories, I knew I wanted to take the same trip. I had to wait until my children were old enough, then I had to save up for the cost of the trip, then I had to spend the money I'd saved on a household emergency, then my husband had a long...Read More ›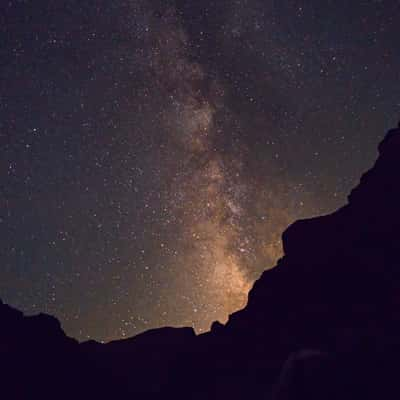 I was extremely excited to be on this trip. On paper, it was the ideal way to tick off a bucket list item, take my brother who was retiring from a 30-year career in public service, and celebrate my wife's victory over cancer. What I was met with was a heat dome that made national news, and brought a thermal suffering I have only experienced in...Read More ›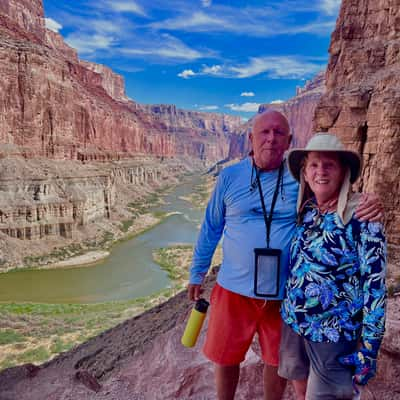 A 1981 family 3-4 days from Bright Angel Trail (Phantom Ranch) to Lava Falls was dwarfed by the Full Monty - Lee's Ferry to Lava Falls. Yes, the extra ~100 miles really opened my eyes to this American masterpiece...a must for citizens - IT'S YOUR BIRTHRIGHT which we share with the world.
The attached picture of the 1,000 yr old Nankoweap...Read More ›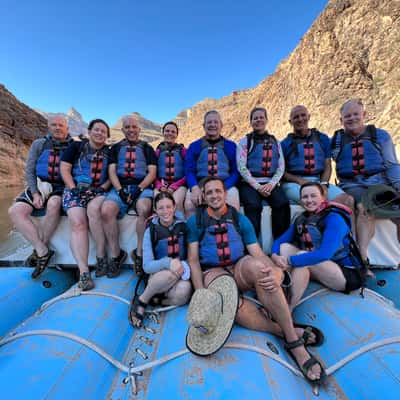 My four siblings, our spouses, and our dad did the 4-day River Raft trip in the Grand Canyon in June 2023. Since we all live in different places and have busy lives, it was a unique experience to spend time together and have fun. We talked over relaxing dinners, reminisced about stories under the stars, laughed through the rapids, and caught up...Read More ›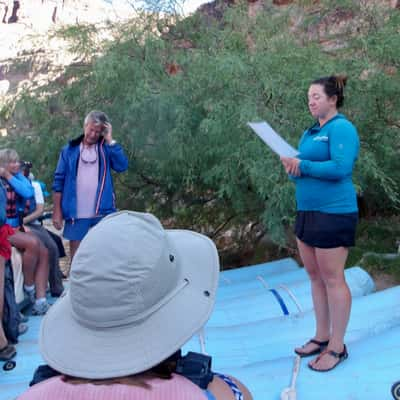 I can't say enough about how great our guides were - Skinny, Micky, Swanee and Jack - they made the trip perfect in every way. Not only are they truly professional boatsmen with expertise of very twist, turn and bend in the river, but their knowledge of the history and geology of the Canyon added so much enjoyment to the trip. Their daily reading...
Read More ›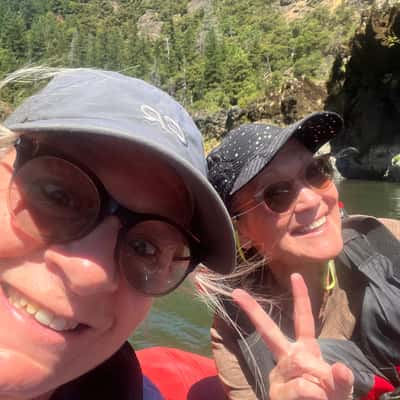 Wonderful time! Would love to bring family back.
Read More ›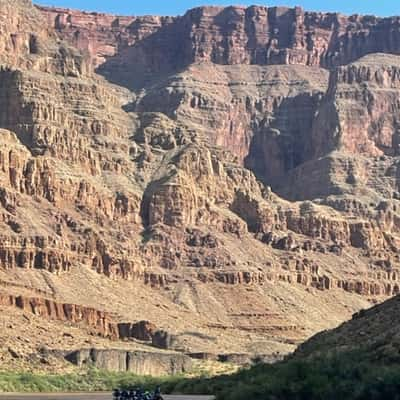 A unique and wonderful experience to do with friends or family. This is a great way to truly experience the Grand Canyon. The guides are amazing - they are well educated on the canyon, keep safety top of mind and really good cooks; they take care of your every need and more.
Read More ›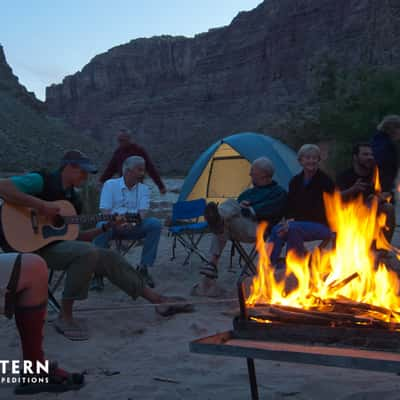 I've been on white water in Colorado but the rapids on this trip in early July was great. I went with my daughter, daughter-in-law, son-in-law and grand daughter. We all will be talking about this adventure for the rest of our lives. The sleep over in the sand was indescribable. Awoke at 1AM to see the full moon rising over the mountains with a...
Read More ›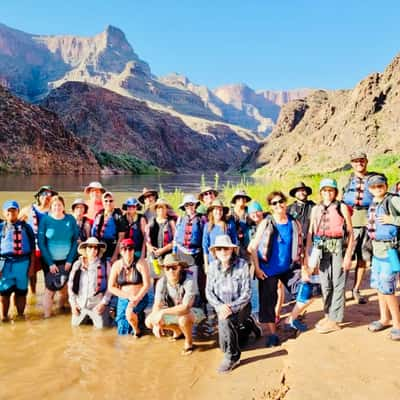 The trip was exhilarating! Serene going down the river taking in the beauty of magnificent canyon but getting fun moments with the rapids at some points too. The crews Evan Caden Noah and Hyrum were very entertaining with their amazing knowledge but also super attentive to every needs! Food were beyond expectations and sleeping under the stars was...
Read More ›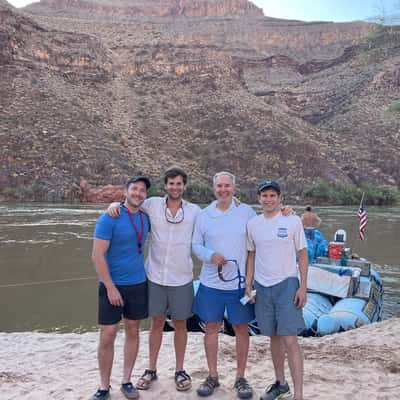 My 3 sons and I enjoyed a trip of a lifetime at the Bar 10 Ranch and then down the Colorado. The staff at the ranch were great and put on an entertaining show. The river was challenging but we felt safe with our two expert guides.
Read More ›