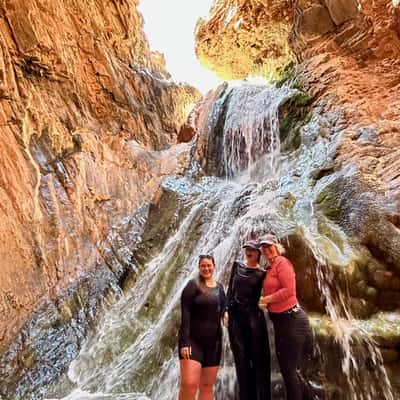 Greatest adventure! Travelled with my husband, my two daughters (in their twenties), my brother, his girlfriend, and my two nephews (11 and 13) and EVERYONE loved it. Rafting, side trips, food, night at the ranch all exceeded my very high expectations. The guides worked incredibly hard to make our experience top notch. You've gotta do this!
Read More ›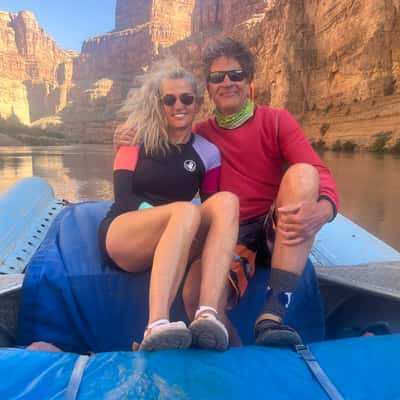 I have done the four day version of this trip and it was super fun! But, the water was very low and the rapids were fun, but nothing like this year and being on the snout boat instead of the J rigs was a whole different experience. The scenery of course is always beautiful and meeting new people that become friends is always fun, but this trip was...
Read More ›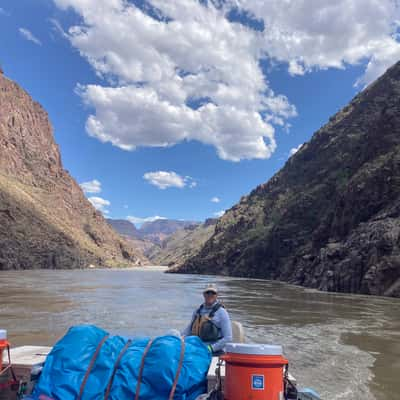 ITS A WRAP
187.6 miles on the Colorado River. I would like to thank Western River Expeditions for an absolutely wonderful trip.Wild riding the rapids on the Colorado River, spectacular scenery, interesting history, and amazing people.Thanks to Ronnie and Jeff for steering us so expertly through the waves. Marade and Bill for...Read More ›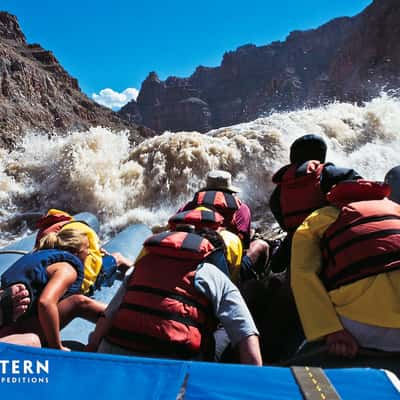 The scenery was beautiful, the guides were amazing, the food was delicious, the other rafters were so fun and the rapids were intense!! My husband and I are not experienced rafters, and we felt so safe with our guides. Mark, Emmy, Matt, Caden, Meg, and Sabine, were true difference-makers with their knowledge and enthusiasm. We can't wait to go...Read More ›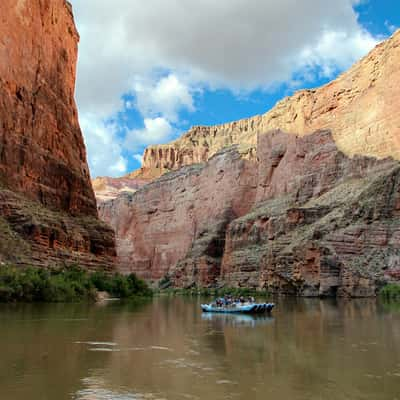 4 buddies, post C19 and no access to email, phones or contact with the outside world was magical! The guides did an amazing job, kept us fed and we had an amazing experience!
Read More ›
Great trip with great friends, amazing hikes, beautiful scenery, relaxing, exciting, relaxing.
My second time with Western River, did 6 day Grand Canyon 27 years ago. Great experience, the guides were fun, helpful, interesting, and professional. We had a group of 12 with mostly first-timers and they all were completely amazed with their...Read More ›
On the last night of our adventure, our leader Ben asked me what my favorite part of the trip was. Suddenly realized how amazing every little thing was. I rattled off numerous things, but it all came back to our incredible guides.
All four, Ben, Sarah, Mickey, and Swanny, just made everything more special. They all acted as if it were...Read More ›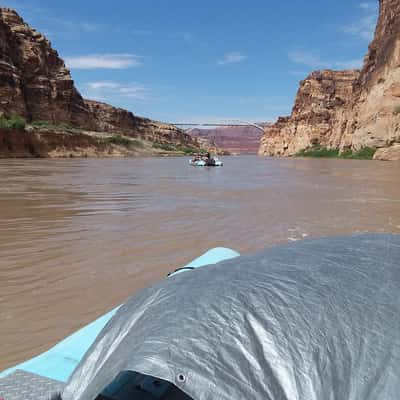 My photos don't really reflect the trip because, believe it or not, taking photos while you're running a rapid is unwise to try and probably impossible to pull off. The opportunity to run Cataract Canyon in two days was just an unbelievable experience. Our guides were skilled and personable . They play many roles, from boatmen, chefs, historian...
Read More ›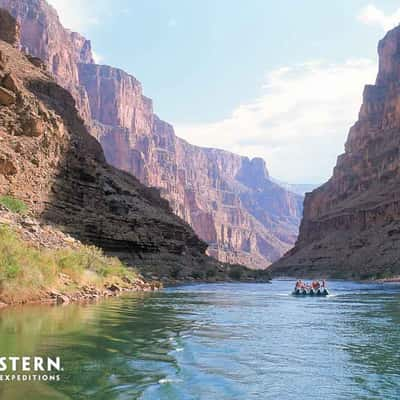 I can not say enough good things about the Western River team. Every single aspect from communication to transportation was impeccable. Went with a group of guys for a bachelor party and I know we all felt it was a life-changing experience. The guides were incredible, so friendly and knowledgeable, and really cool. The food, the cots, the boat -...Read More ›