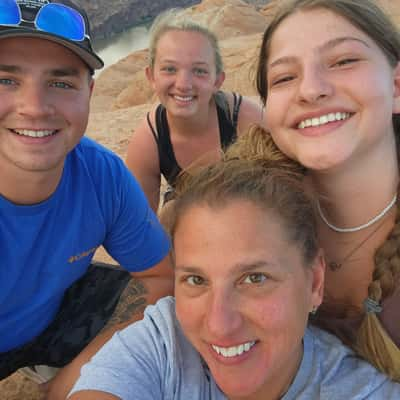 Three years ago I did the Grand Canyon 4 day trip and loved it. Western River was so great that I planned another trip this year. This time with my kids. I knew I had to go WRE again so I booked the 4 day Southwestern Sampler. We had a wonderful time!! Again, WRE had everything perfect from great planning instructions to flawless execution! The...Read More ›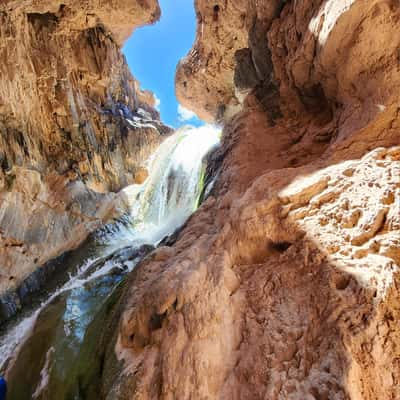 This was a wonderful adventure and we loved every second. The guides made sure we had a great time and all the different transportation worked perfectly. I would love to do this trip or another one but will definitely book with Western River again.
Read More ›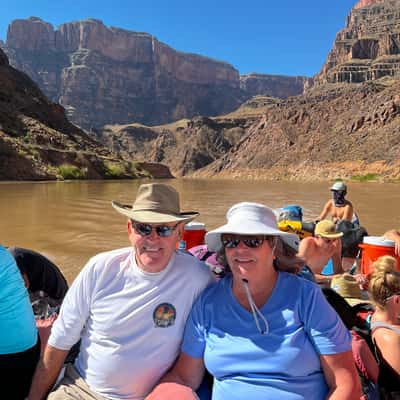 Experience of a lifetime! Beautiful scenery and the stars!!! Saw the Milky Way! Beautiful.
Captain Olson, Noah and crew were so squared away! Great cooking, safety and entertainment!!
The Bar 10 ranch was so much fun!
My husband and I are both retired, this trip was a challenging for me but I did it! Loved it!!
Read More ›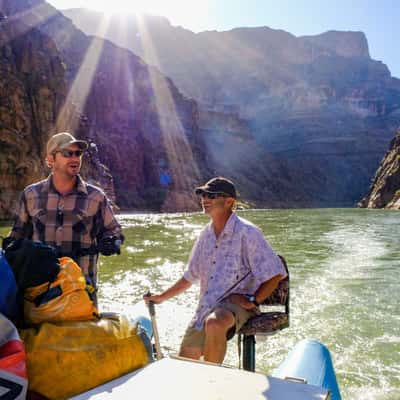 I had every expectation that this was going to be a great trip, and it was. The Grand Canyon and Colorado River are, of course, spectacular. But, our expedition guides Hyrim and Shelby made the experience even better. Super nice guys. Hard-working, fun to be with, and very knowledgable on the canyon's geology and human history. At every turn, they...Read More ›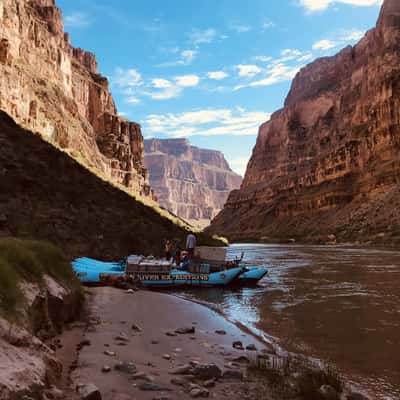 When I tell people that we took a 3-day trip down the Grand Canyon. They usually respond "Yeah, I looked down in it before". I think to myself, they didn't really see the canyon. The view from the river leaves you in a constant state of amazement. There's a reason it is one of the seven natural wonders of the world. Quit the excuses and do...Read More ›
I recently completed my second trip down through the Grand Canyon. It is a life-changing experience. I find it truly difficult to express in words, but you will come to know the calmness of a gentle motor between towering canyon walls, the shock of a morning rapid to awaken the senses, the bond of strangers embarking on a journey, and the vastness...Read More ›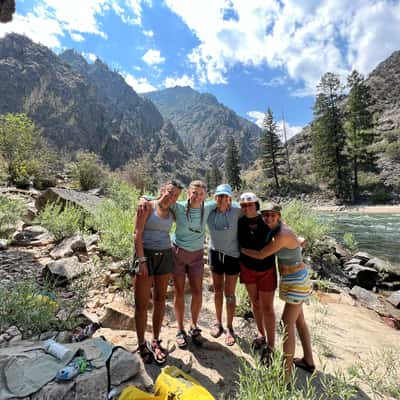 This was a perfect family vacation. ROW and the team did an incredible job going above and beyond to make our trip fun for everyone. The middle fork river is magical, the food was top notch and the guides are incredible people, teachers, athletes and cooks! I can not say enough good things… am very grateful to have had this experience.
Read More ›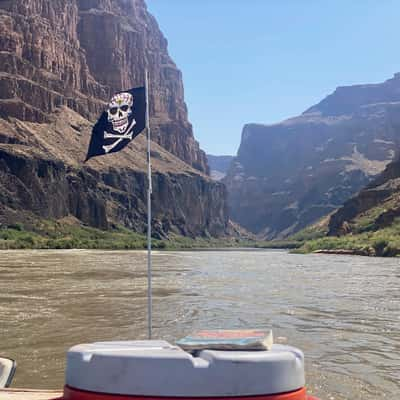 Not going to lie, I was a little nervous about the trip. So much adventure for someone who is only moderately adventurous and doesn't go a day without makeup or a shower. To top it off, I hurt my knee the week before, so I wasn't 100%. A small plane, horse riding, shooting guns, a helicopter ride, white water rapids, and camping in 115+ degree...Read More ›
Our guides - Noah, Steph, Meghan, and Lucky were great! We had a wonderful group of people on our raft and awesome staff (Noah and Steph). Noah was a wealth of information all along our trip and Steph handled the raft incredibly. We had so much fun while on the river, at lunch stops, on hikes, and in camp. All the staff were incredible making...Read More ›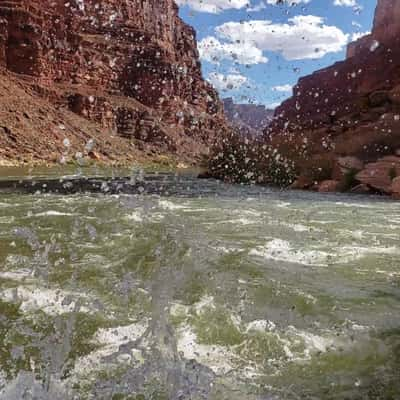 My stepmother went on the 6-day Grand Canyon trip 40 years ago. After seeing her pictures and hearing her stories, I knew I wanted to take the same trip. I had to wait until my children were old enough, then I had to save up for the cost of the trip, then I had to spend the money I'd saved on a household emergency, then my husband had a long...Read More ›