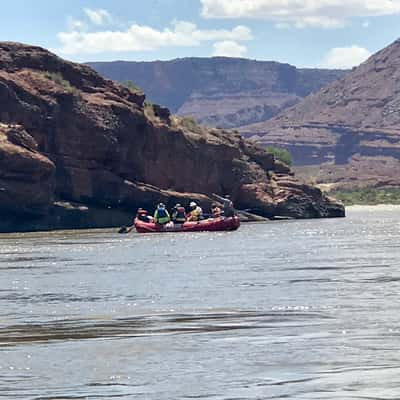 Moab is a breathtaking town surrounded by red rock monuments, arches and formations!
Definitely a place to explore and great for families. The Arches national park was unbelievable. I took my 14-year-old son and was an exciting vacation for him. The Hummer Safari ride was scary but exhilarating the Arches were spectacular! Hard to believe....Read More ›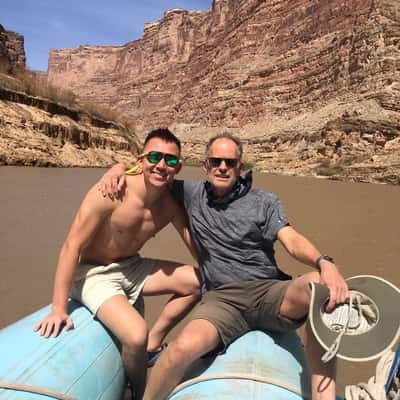 Excellent Cataract Canyon trip in July. The travel was adventurous, the weather was hot and sunny, the river was cooling, the food was great, the camping was rewarding, and our guides were first-class. This expedition is just the right length for someone to get away from civilization and really appreciate the spectacular nature of the Colorado...Read More ›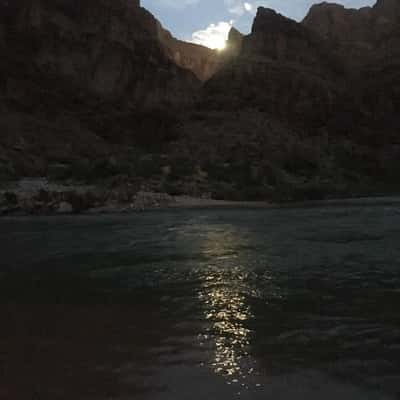 We booked our trip a year in advance. It was a long year waiting for the date to arrive. We arrived in Vegas a day early to the heat of July. It was great to get out of the humid air of TN. We had one night's rest in a hotel. I recommend showering the night before or get up early enough to shower that morning in warm, running water.
Trip...Read More ›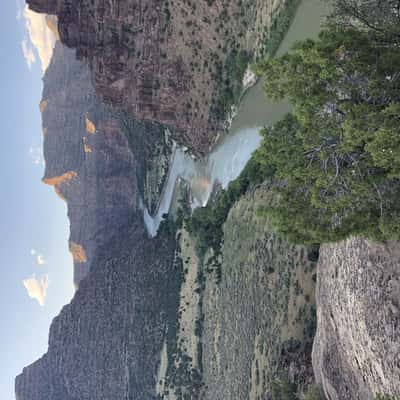 Our family trip on Desolation canyon was phenomenal and beyond all expectations. Our guides, Paco (TL), Lauren, Anthony, and Jacob were perfectly selected for our group and experience. They were the absolute best. Paco had an amazing leadership quality, Lauren might be the strongest rower on the river, Anthony with great cooking skills (and...Read More ›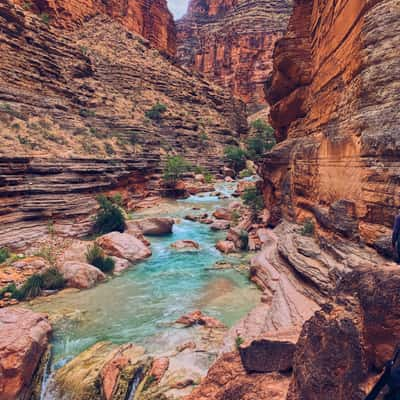 We took this Grand Canyon trip for our honeymoon, 22 years ago. This time around, we got to our bring our kids (16 & 13). What I can tell you, is that it is the best family vacation we've ever taken.
It was so nice not having the distractions that we have in our "normal" lives. No iPhones, no computers, no TV's, no electricity! It was...Read More ›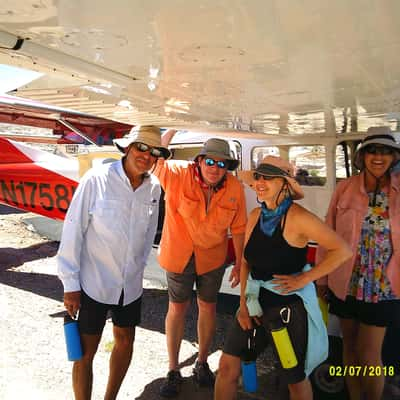 Didn't expect ice cream on my Cataract Canyon Classic 4 Day Rafting Trip.
Read More ›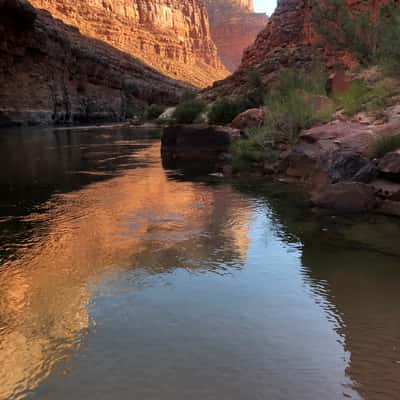 As a gift to improve my mental state, from my mom, the trip became the greatest gift I've ever received. Breathtaking, fascinating, relaxing, fun, and the guides are all amazing and knowledgeable. The food is on point and the group dynamic and the bonds created are empowering, to say the least. The rapids are crazy fun too! This trip is worth...Read More ›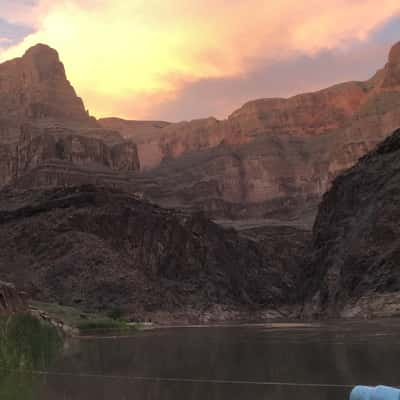 My husband and I took this same Grand Canyon 4 Day river trip 32 years ago. We made lifelong friends and had a wonderful time -- one we've never forgotten. So when our granddaughter turned 10 years old we made reservations so she could experience the same awesome adventure. She -- and we -- grinned and smiled from start to finish. Our time at the...Read More ›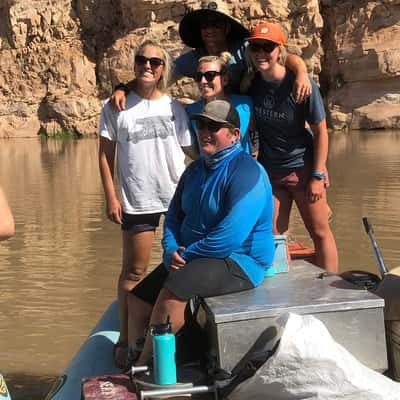 First if you don't want to read further, JUST GO! You won't regret it. This was a high water season. We went in Mid July and the water was still north of 20,000 CFS so we were in the larger J boats, which was fine with us. This was a family trip for us including my wife, sister and her husband, and my brother, all over 65. The Cataract Canyon trip...Read More ›
I would recommend this trip, first timer and was apprehensive of it. I felt totally safe with our guides, great food and totally supportive staff(and fun!).
I felt all our needs were taken care of in every way.
Many cherished memories and highly recommend!
Read More ›