I think I was the oldest person in the rafting group and my son may be the youngest person. This was a trip I had wanted to do since 20 years ago and I did it this year before too old to do it. Getting wet through the rapids was a most thrilling experience. The photo I am sharing was going through the Blossom Bar Rapids - a big one. No people or...
Read More ›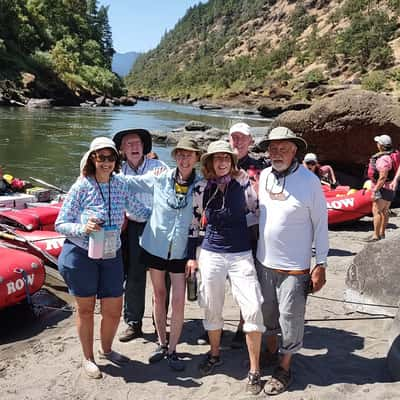 Beautiful scenery and a challenging river. Great guides and wonderful accommodations. Exceeded our expectations.
Read More ›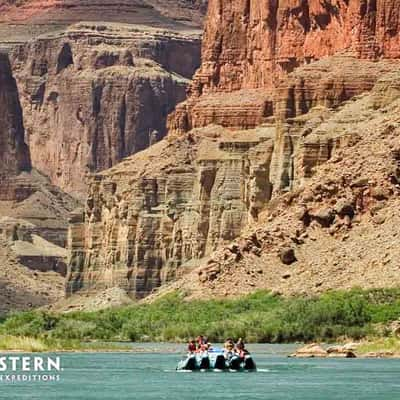 WOW!!!! Best experience of my life. Let's see, what was great? The pilot's Joe and Marade, sleeping under the stars, the thrill of hitting the rapids head-on, the side trips to waterfalls, and swimming holes, the other members of the group, the helicopter ride out of the canyon, the plane trip back to Marble Canyon sitting right behind the...Read More ›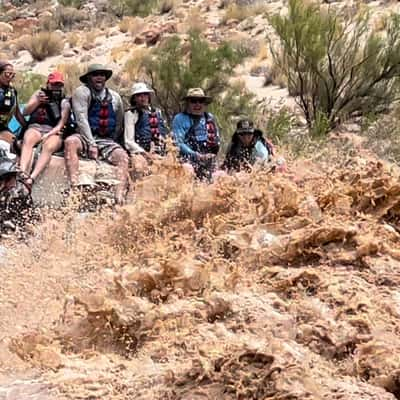 Adventure meets luxury! It's the Grand Canyon so no lack of awe and adventure! But, having Ben, Paco, Lat, and Shelby MADE the trip so enjoyable. They did EVERYTHING- we just adventures and enjoyed. Highly recommend this trip, especially with them!
Read More ›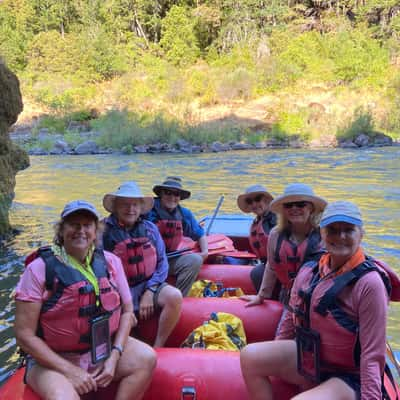 My best friend and I try to get together at least twice a year and we chose the Oregon rafting trip. We were taken care of 24/7 by incredible guides, and staff at each lodge we stayed at. The scenery on the Rogue River is spectacular! Nothing I have ever seen before. We had a great group of paddlers from all over the U.S. on our trip and it was...
Read More ›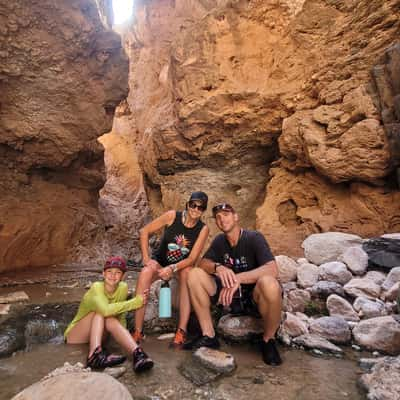 We decided to do the 4 day ranch and raft trip for my daughter's 12th birthday. She says it was the best birthday EVER!!! The ranch experience was amazing, the river guides were awesome. The food...😋 delicious. And oh boy... the grand canyon is so beautiful.
Read More ›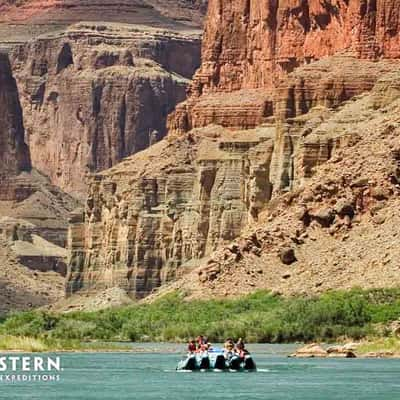 Truth be told after the first 3 or 4 hours I thought this will get boring after a few days, just rocks and rapids. But that was not the case at all. The rapids got bigger, the canyon got deeper and the rocks got more colorful.
Our guides told of colorful characters who had risked their lives before us to conquer the canyon. They literally...Read More ›
Thanks to Skinny, Mark, Lauren, Miraid, and Chelsea for guiding our group through the Grand Canyon. It was better than I could have imagined. The food, friends, adventure, history, geology, and scenery were all outstanding.
Read More ›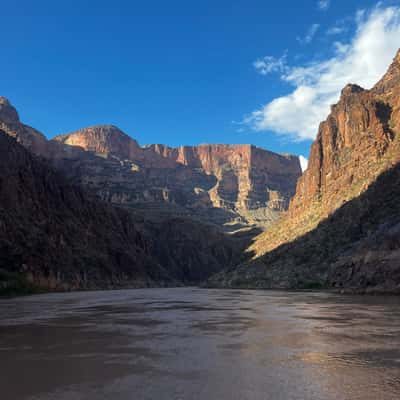 Trip was invigorating. Rapids were wild. Scenery was breathtaking. Had so much fun.
Read More ›