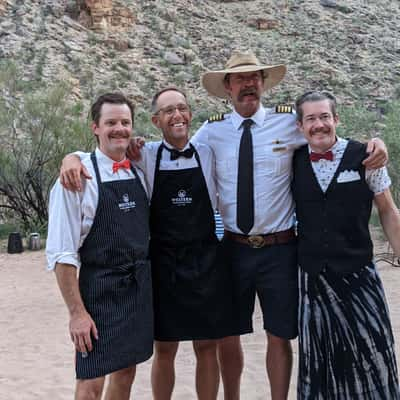 Of course, the landscape is breathtaking and at every turn, you are in awe. But I am writing to let you know that we had the most fantastic guides... Knowledgeable, kind, funny, genuinely the best guys... They MADE the trip... it was so much fun with them. It was clear to me and others how it is such a challenging, physical job being a guide......Read More ›
From the moment we were picked up at the hotel until the final drop-off, there wasn't ONE detail that Western River Expeditions overlooked. Starting with the experience of a small plane, to the Bar 10 Ranch (which deserves its own 5-star rating), to the helicopter ride - it was a surreal way to start our adventure. Upon arrival at the...Read More ›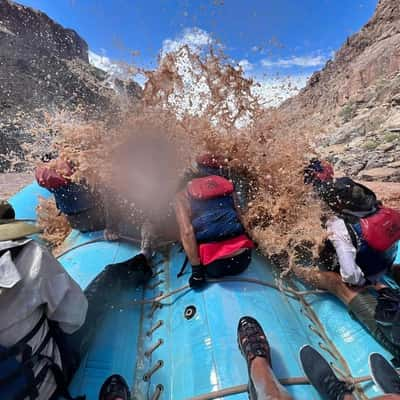 Words cannot come close to describing this trip. One of the greatest joys I have experienced. I got to spend this wonderful trip with friends old and new and part of my family. Will go again!
Read More ›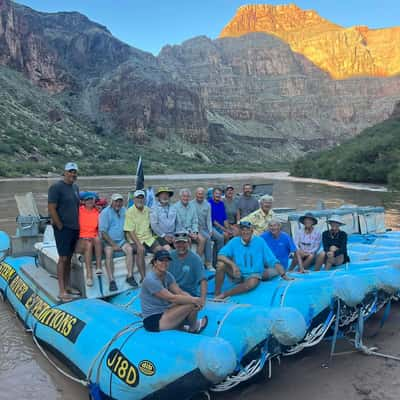 An amazing adventure with a great staff of folks getting us prepared for the journey and the 4 guys leading us through the canyon. You folks rock.
Read More ›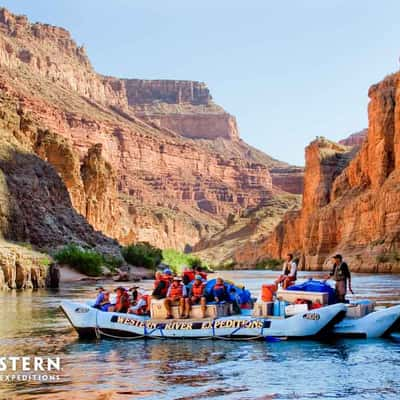 Everyone writes their reviews about how beautiful the canyon trip is and how amazing all of the staff are. I couldn't agree more. It was a trip of a lifetime.
There is one experience I want to add/share that I had not expected. We did this as a family trip with grown kids and teenage grandkids. One of the best things was, everyone being...Read More ›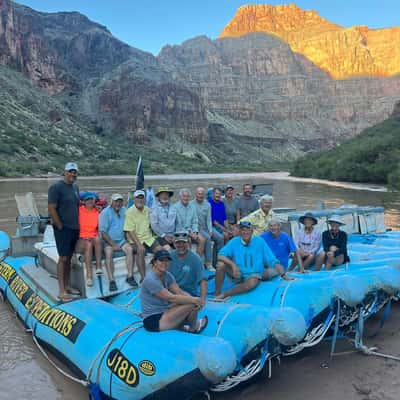 This was my second time rafting the Grand Canyon...both times with Western River Expeditions. I would not consider any other outfitter for this trip. On my first trip about 7 years ago, I remember saying that the only thing that could have made it better is if I'd known more folks on my raft. This time, I filled up my raft with 17 folks I knew....Read More ›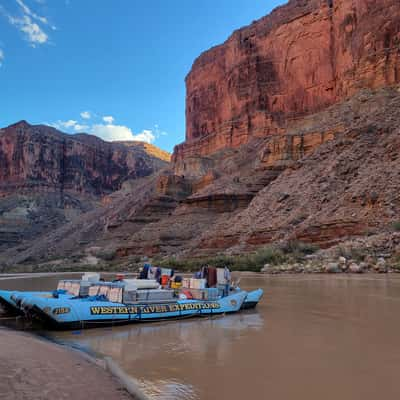 This was a mind-blowing once-in-a-lifetime opportunity. Rapids were huge. The j rig boat is gigantic and cruises right through them with a healthy amount of splashing, and the right amount of danger to get your adrenaline pumping. I never felt unsafe. The views were spectacular. River guides were top-notch. Professional. Courteous....Read More ›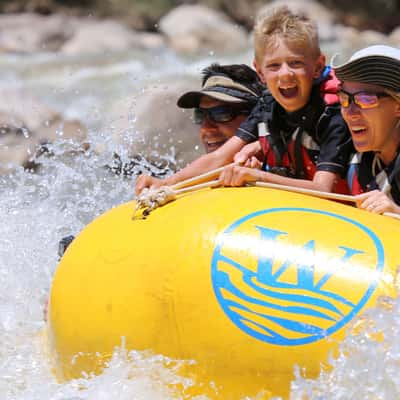 We went to the Grand Canyon last year and enjoyed it so much that we thought why not try Utah? Last year was all on the River and this year it was nice to see the Arches National park, go on a hummer ride then spend 2 days and 1 night on the river! I have highly recommended this trip to my friends! The guides were amazing and the views were...Read More ›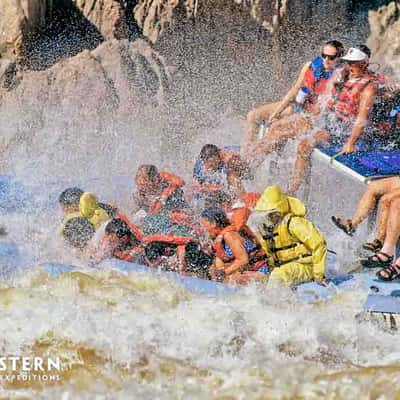 The trip we took at the beginning of August was one of the top10 trips we have taken... and I have visited 38 countries. The entire trip from starting point in Las Vegas to the Helicopter ride out from the base of the Grand Canyon was professional and well managed. Ben, Lat, Shelby, and Poco were terrific guides that knew the history and...Read More ›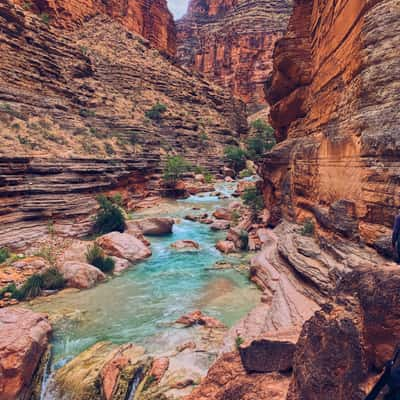 Well, I have to begin with the fact that everyone's idea of what a five-star trip is will be different. I rated this five stars because the staff absolutely did their best to offer a top-notch experience. And, let's keep in mind that this is an outdoor adventure and the elements are unpredictable, each person's physical abilities vary and our...Read More ›