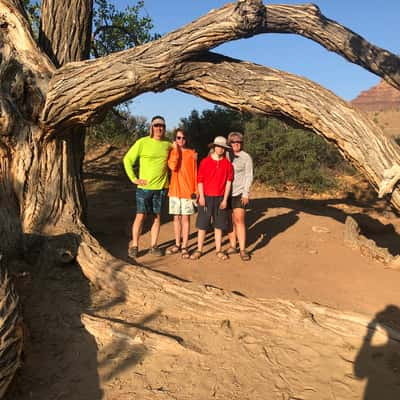 As first time rafters and campers, we didn't really know what we were getting into. We found that we were tougher than we thought and we are so very glad to have done this trip. The crew (Mark, Anne, Brittany, Meg, Mia) kept us safe and made us smile. They were terrific. The food was great and we made some amazing friends along the way. Big...
Read More ›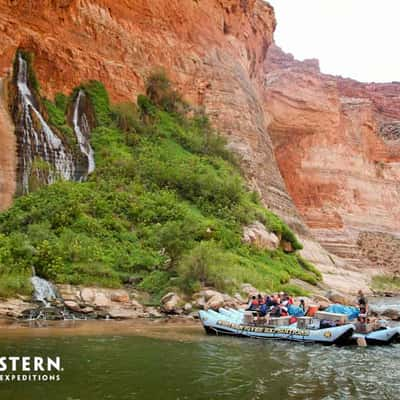 It was a breathtaking experience while on the river. Our guides were highly professional, informative, and fun. They did a good job of making the camping experience pleasant particularly as to the food. I mean did we really expect eggs, Benedict, for breakfast and a dessert of bananas flambé along with ice cream? But it was served and made the...Read More ›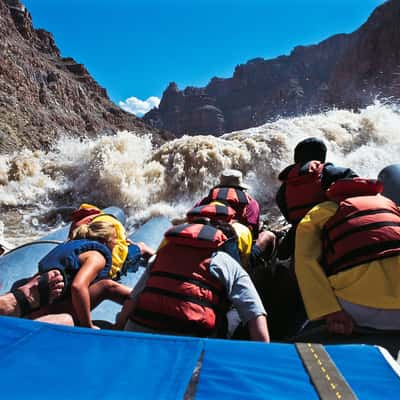 The trip was everything I had hoped for. The guides; Paco, Sarah, Alyssa, Maya, Jake, Coulson, and Mark were excellent! The food was good, you could almost grab stars at night by the handful, and the rafting was just right. Thank you for everything and hope to do it again someday.
Read More ›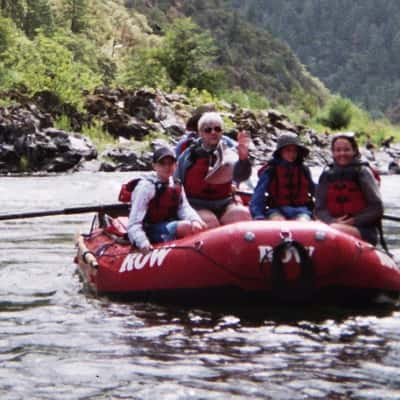 I don't have the time to reflect on all the wonder and joy we experienced on our Rogue River Trip but it was the best. Our guides were wonderful in all expectations. Full of information about the river in all aspects. I am an avid kayaker here in our state of CT which means Long Island Sound, estuary situations, lakes, ponds ambulating rivers. I...Read More ›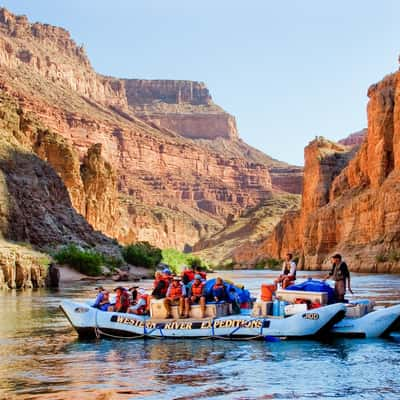 Wonderful experience. Many thanks to Paul and Pako. They made the trip memorable!
Read More ›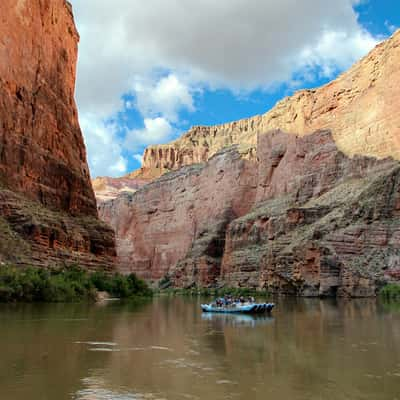 Newty, Ronnie, Reese and Enzo were simply phenomenal. Kept us safe. Enabled the fun - we had a bunch of kids. Super knowledgeable. Excellent cooks. The food they kept bringing out every day just kept surprising me given the fact that we were floating down a river. They Communicated plans and issues clearly. When someone got hurt (kids being...
Read More ›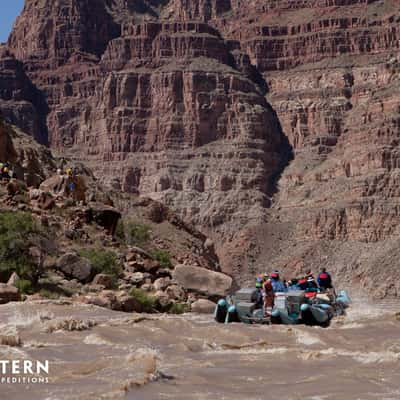 Low water levels allowed us to paddle 8 man rafts through the rapids which was a real experience. The guides were attentive and did a real good job. II especially like how they treated my young granddaughter that really vied for their attention. It was a fun and memorable experience.
Read More ›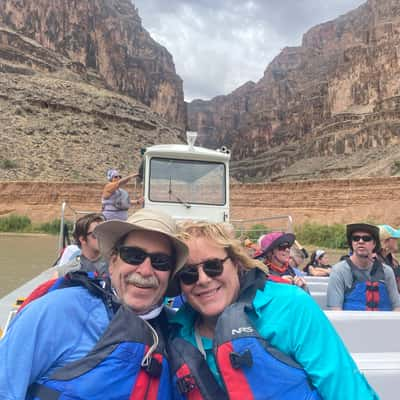 Beautiful, seeing things that very few people see. Definitely ventured outside my comfort zone with the camping, bathing in the river, and the Bathroom situation (pooping in nature) The staff took every opportunity to make the trip enjoyable. The food was awesome. The staff was knowledgeable and made it fun.
Read More ›
Great customer service from booking thru the end of the trip. The guides were fantastic, very knowledgeable, and fun. Highly recommend this trip to everyone! An experience of a lifetime for adventure and nature!
Read More ›
From start to finish, this experience proved itself to be more than promised. From the hotel accommodations at The SpringHill Suites, the exploration of Arches by hiking and off-road vehicle to the adventurous fun on the Colorado rafting overnight, there were things to amaze and delight.
The staff is fabulous and the cohesiveness of the...Read More ›